NEW DELHI:
A New York based architecture firm has proposed the construction of a unique curved skyscraper. Designs by Oiio, the architecture studio, show a tall building which curves at the top and looks like an inverted 'U'. The Big Bend is projected to one day be the world's tallest building with an overall length of 4,000 feet, nearly twice the height of the world's tallest buildings. Pictures of the skyscraper's concept already seem to have impressed people online.
With its unique design, the firm hopes to overcome New York's zoning rules. "If we manage to bend our structure instead of bending the zoning rules of New York we would be able to create one of the most prestigious buildings in Manhattan. The longest building in the world," says the firm's
official website
.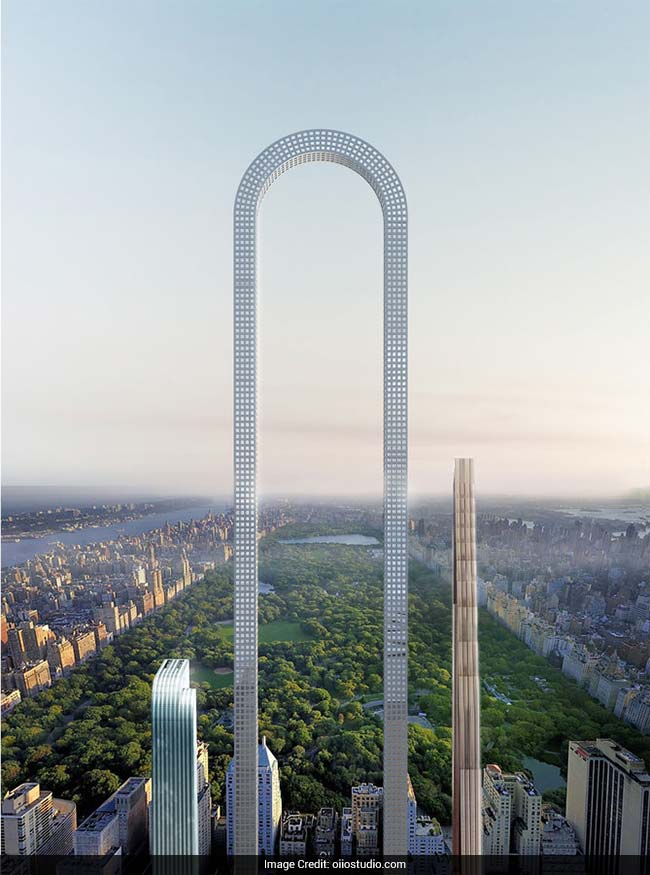 Along with its distinct structure, the firm also promises an elevator system that can move in curves - horizontally and in continuous loops. "The innovative track changing system allows for the horizontal connection of two shafts on the top and bottom to create a continuous loop," says the firm's
official website
.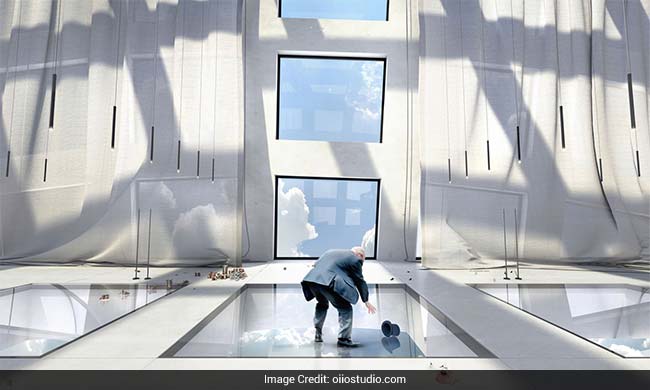 Several people have shared their opinion on the proposed building on Twitter.
the big bend. wow. https://t.co/EGERqJ3pc6pic.twitter.com/ablksSQVAt

- m. (@olli_kahn) March 24, 2017
Awesome concept for a new skyscraper called the Big Bend in #NewYork - now that would be an impressive piece of #enginneringpic.twitter.com/WxDJSgQVTP

- Mark King (@KramGnik) March 24, 2017
I love skyscrapers but this U-shaped design terrifies me. Could you live on the upper round floor? The Big Bend planned for New York City. pic.twitter.com/R1XTYcWLKU

- Scott Ford (@ScottFordTVGuy) March 24, 2017
They might make a U shaped residential building in NYC. This looks crazy pic.twitter.com/pNoaL7TToC

- Ken (@Kndrck_) March 23, 2017
First look at New York City's unprecedented U-shaped building, The Big Bend.



Damn, that is incredible! #NYCpic.twitter.com/Ftte6G7wCo- Sunny Randhawa (@SunnyRandhawa) March 24, 2017
What do you think about The Big Bend? Tell us using the comments section below.