New Delhi:
Neeru Gandhi (60), Monicka Chanana (51) and Sarita Manocha (62) are no ordinary women. While most grandparents use their post-retirement free time to relax and spend time at home, these ladies are just doing the opposite. Called the '
Nanis
on the highway', the homemakers from Delhi are shattering all stereotypes around old age as they travel across different parts of the country all by themselves.
In 2016, they set out on their first journey to cover Delhi to Rameshwaram by road via five states - Uttar Pradesh, Madhya Pradesh, Maharashtra, Karnataka and Tamil Nadu. The 4,440-kilometre journey took them 29 days, with 23 stopovers. But much more time went into the meticulous planning of the journey. The trip came with its set of challenges - flat tyres, dealing with cops, and their car breaking down but the women overcame all the obstacles together. The women even learnt how to handle and operate high-tech gadgets like digital cameras, selfie sticks and dongles.
Their journey was documented on a
blog
run by their family.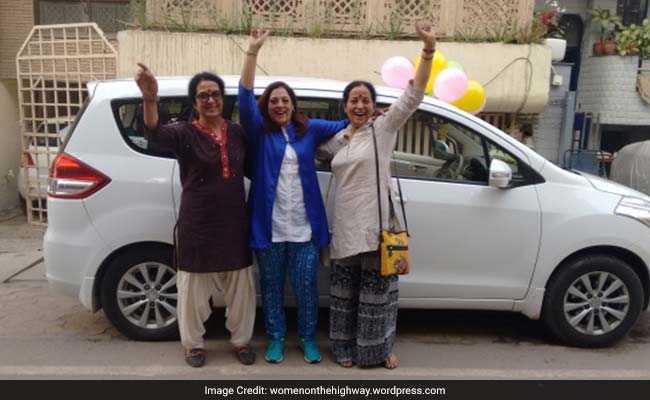 The women were met with shock and surprise as they made their way across the length of the country. For instance, once a hotel front desk executive in Firozabad was shocked to learn there was no driver accompanying the women.
"
Driver park kar lega
(Driver will park your car)", the executive told the women as they checked in.
"
Hum hi driver hai
(we are the drivers)", exclaimed the women.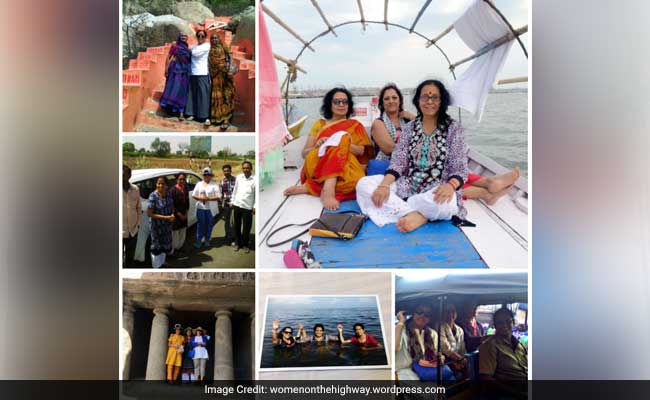 The women say they made many friends during their 29-day journey as they drove through unknown territories and rugged highways to reach their final destination - Rameshwaram.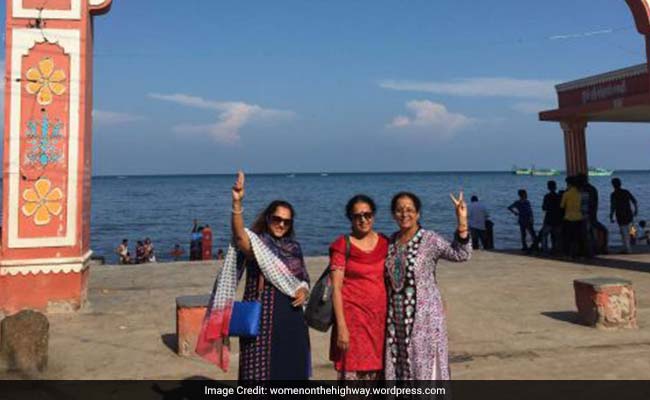 It's 2017 and the women are currently en-route their second road-trip. This year, Neeru Gandhi and Monicka Chanana are joined by Pratibha Sabharwal. And this time, the women are planning to cover the Western part of the country.
On March 6, the three
nanis
set out to cover 4000 kilometres from Delhi to Gujarat and back in a span of 25 days.
Here are some highlights of their journey so far
The beginning of their second road-trip
The
nanis
at the vintage car museum in Ahmedabad
They can even fix a flat tyre
The grandmas have been shopping on their trip and when there was no space in the car, they sent the package back home. Look at their loot!
Some off-roading in Rajasthan
These women have inspired many people, young and old, with their courage and spirit. Their second trip is being documented on the page
Age No Bar
and has since got over 2,000 followers.
If you were still looking for an inspiration for that solo trip with your girlfriends, look no further. These women have not just given us travel goals, but also life goals.
Get Breaking news, live coverage, and Latest News from India and around the world on NDTV.com. Catch all the Live TV action on NDTV 24x7 and NDTV India. Like us on Facebook or follow us on Twitter and Instagram for latest news and live news updates.