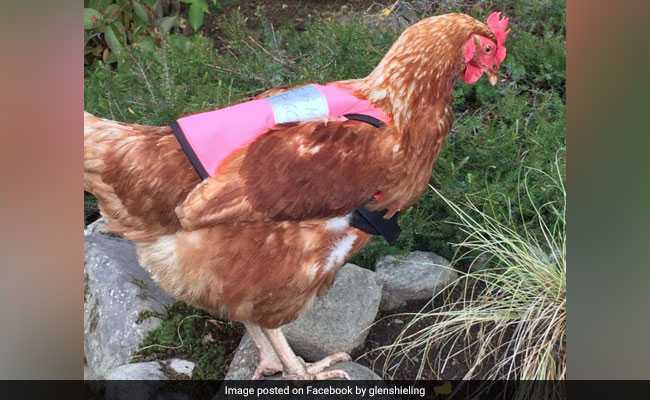 Cue in all the 'why did the chicken cross the road' jokes all you want - these chickens living at a Bed and Breakfast in the UK have a very good reason to cross the road. They've got the coolest pink vests on and crossing the road isn't a problem for them.
Adorable videos and photos posted by
Glenshieling House
on Facebook show the chickens wearing pink high-visibility vests so that they can cross the road safely.
The B&B's owner Louise Lennox came up with the idea after realising some of the 14 chickens living at Glenshieling House liked to wander off.
"They normally stay in the garden but a couple of them like to go for a wee wander down the path and sometimes across the road," she told
STV News
. "I just thought it would be a little bit of fun and would also keep the hens safe, so I put some vests on the wanderers."
The vests have the words 'Glenshieling House Girl' printed on them along with the B&B's phone number so that if the chickens wander off too far, they can be returned safely.
Isn't this just adorable?Click for more
trending news