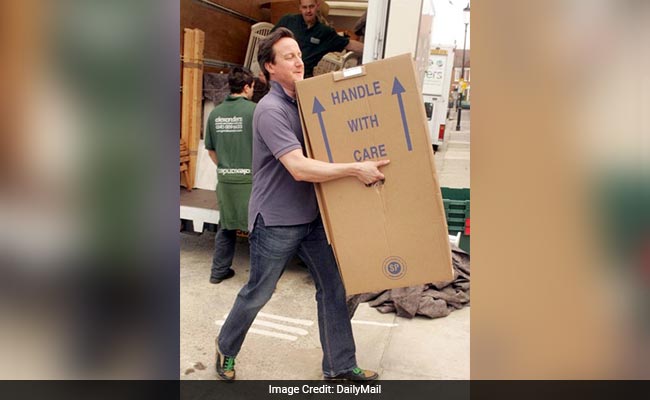 Highlights
A picture of David Cameron is widely being shared online
It shows him lugging a removal box titled 'handle with care'
The Internet thinks it is a recent picture but it dates back to 2007
As David Cameron and his family prepare to leave 10 Downing Street, their home for the last six years, a picture of the outgoing British Prime Minister is widely being shared on social media. Hailed as the 'coolest thing' by some on Twitter, the picture shows Mr Cameron lugging a removal box titled 'handle with care.' Here's the thing though - this is not a picture of the Camerons currently moving out of 10 Downing Street, it dates all the way back to 2007.
This is the picture everyone's sharing online:
Moving 4m10 downing Street to private accommodation.David Cameron lifting his brown boxes putting r rulers to shame pic.twitter.com/3iwSdJhCc4

- JahanAra M Wattoo (@jahanarawattoo) July 13, 2016
The Internet seems to think this is a recent picture. However, the photo was actually taken when Mr Cameron was still Leader of Opposition - he became Prime Minister in 2010.
According to a
Dailymail
article dating back to 2007, the picture was taken when Mr Cameron and his family were moving into their new house in North Kensington, London.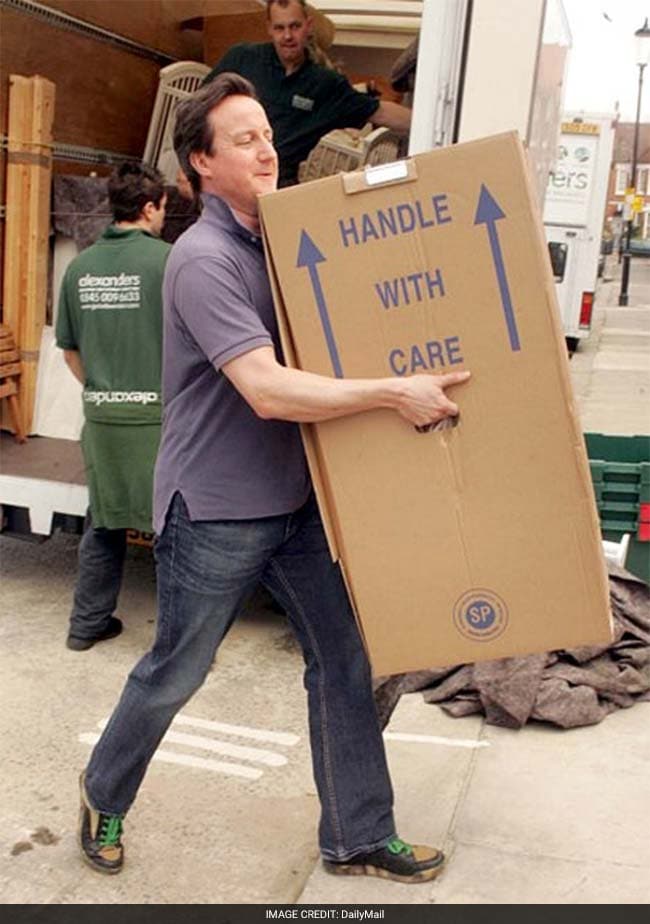 A cursory glance shows that the former premier, now 49, looks younger in the picture and is clearly moving into a house and not out of it.
The truth was also pointed out by this Twitter user:
Real photo of our living legend Mr David Cameron carrying this box was taken back in 2007 :) pic.twitter.com/uwUlumACE6

- Controversial Rana (@RmShazib) July 13, 2016
So until social media figures out that this is an old picture, take a look at what they're saying about it on Facebook and Twitter:
#photograph of the day ! This is actually the coolest thing I've seen in a while ! #DavidCameronpic.twitter.com/FQHyPNe5fi

- Soni Mahdi Aggarwal (@SoniAggarwal) July 13, 2016
Pic of the day. David Cameron shifting house all by himself. pic.twitter.com/1q1KszhfCJ

- Radhakrishnan Nair (@RadhakrishnanMW) July 13, 2016