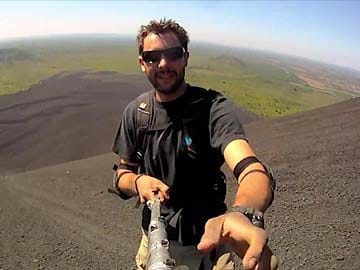 So apparently it takes just one (gorgeous) man and 36 (beautiful) countries and some (even more gorgeous) motorcycles to give us the most brilliantly captured travel video ever! Alex Chacon, adventure rider, photographer and videographer, globetrotted for 600 days and took selfies everywhere he went.
And by selfie we do not mean the single-dimension self-portrait normal mortals take from their phone's front camera. Please! That's so last Oscar. The formerly simple selfie has evolved, and is now a complicated animal that moves 360 degrees.
A GoPro camera placed strategically on a stick, a medley of video shots from around the world and catchy background music takes this travelogue a notch above your average YouTube travel video.
Watch: