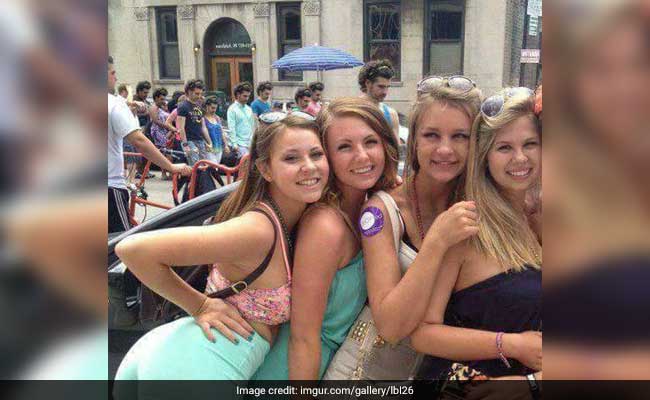 A seemingly regular picture of four friends posing together has many on the Internet completely baffled. The reason? There's something seriously wrong with the picture and it's not that easy to spot what the problem is.
Shared by Imgur user what047 on the image sharing site, the photo is titled: "It took me forever to find what was wrong here..." So, the moment you see the caption, you know you have to look for the issue in it. Can you tell what's wrong in the photo?
It took me forever to find what was wrong here...
Since being shared yesterday, the image has collected over 4.7 lakh views and some 9,800 points. Many find it extremely difficult to spot the problem.
"I don't get it," says one Imgur user. "I wouldn't have even known there was something wrong if it wasn't for the title," says another.
Some simply couldn't see the problem. "There is nothing wrong with this picture at all. Nothing," says one commenter.
Still don't get it? Look more closely at the people in the background. They all have the same face.
"Took me way longer than it should, I thought it was the girls faces," says one commenter. "But which one is the original dude?" asks another.
Did you spot the problem or had to look at the answer for help? Tell us using the comments section below.Click for more
trending news