NEW DELHI:
It is believed that every individual has at least seven doppelgangers around the world and it's not always easy to find them. Hollywood actress Scarlett Johansson may have some luck in this department because she's soon going to meet hers. A few days ago, Reddit user Denver Dodd posted a picture of his grandmother on the site, saying: "My grandma looked like Scarlett Johansson when she was younger." And because the Internet agreed with him, they collectively reached out to
The Avengers
actor. Next thing they know, Ms Johansson gave a special shout out to the grandma and even invited her out for drinks. And her offer has reportedly been accepted.
It all started when this picture made its way to Reddit some 10 days ago: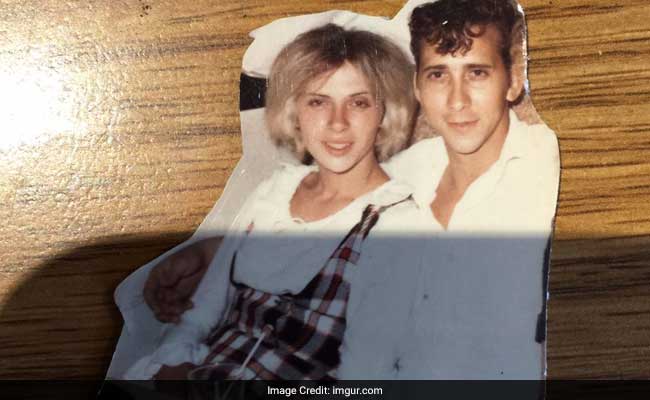 The picture has collected over 3.2 million views so far. "Since your Grandma was born first, I'd say Scarlett looks like her," one commenter says on the Reddit thread.
The Internet eventually inundated the actor with messages about her lookalike. And Ms Johansson couldn't help but take note. Once she saw the picture, she too agreed that they shared an uncanny resemblance. So, she shared this wonderful video inviting Grandma Geraldine to have drinks with her at the premiere of her upcoming film
Rough Night
.
"I saw that you were, quote, 'drunk as a skunk' when taking that photo, and I would like to see your drunk face. I wanna share a drunk face with you. Let's have a drink, Geraldine," she says in her video. "Be there or be square," she adds.
Grandma Geraldine has more than accepted the invitation. "I'm not going to be square. I'm going to drink with her [and] see if I can drink her under the table. She has got to remember to take it easy on me. I'm 40 years older than her," she told
TIME
.
We'll just have to wait and watch to see how things turn out for Scarlett Johansson and Grandma Geraldine at the premiere.
Click here
for more trending stories
Get Breaking news, live coverage, and Latest News from India and around the world on NDTV.com. Catch all the Live TV action on NDTV 24x7 and NDTV India. Like us on Facebook or follow us on Twitter and Instagram for latest news and live news updates.