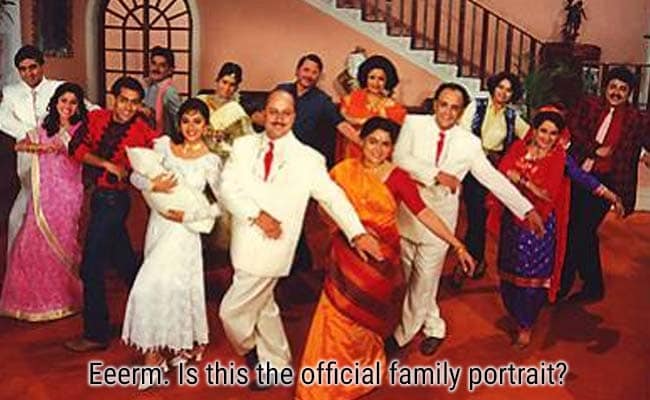 So, it has really been 21 years since the nation swooned over the cult that was
Hum Aapke Hain Koun
? Wow. Seems like only yesterday that women were copying Madhuri's
lehengas
, and families were adopting Pomeranians.
In some ways, HAHK truly revolutionised Indian weddings, for really, just how many of us were stealing the groom's shoes and demanding money till this movie came along?
Their songs, were our songs. Their dance steps were our dance steps. The nation was united in its love for two super rich families who loved to play cricket, throw parties and play
antakshari
. Here's a quick recap of the film that established Salman and Madhuri as undisputed superstars, and the valuable lessons it taught us:
1. Dogs happen to be prejudiced cricket umpires. They are ruled by their emotions. Case in point, Tuffy, who is deeply biased towards the new
bhabhi
in the house.
2. Like the rest of India, elders in these filmy families too are constantly thinking of match-fixing. Marriage-wise. Remember Bindu and her niece? This aunt truly wasn't a gentleman.
3. It is not just okay, but also necessary to express every single feeling with a song. And a dance. Life is
rukha-sukha
without it, dude.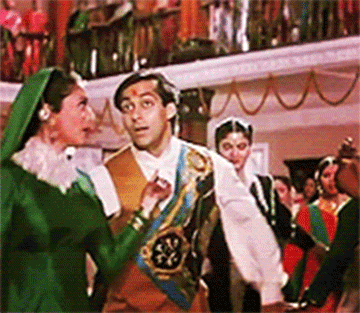 4. It is somehow possible to openly flirt with your brother's sister-in-law in front of the entire family for almost 50% of the film. Nobody, except for the house help and the pet dog, will notice. User discretion advised before you try this. Repercussions may follow. Cough.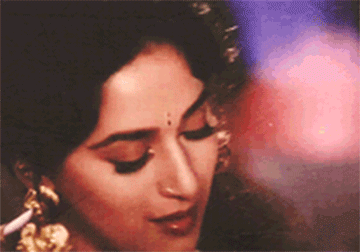 5. OH. By the way, coughing counts as flirting. Cough, cough, cough.
6. Always be colour coordinated at weddings. People should be able to tell if you're from the bride's side or the groom's JUST by looking at you.
7. This was probably the first Bollywood film with 'contemporary' dancing. Salman and Madhuri in
Pehle Pehla Pyar Hai
are absolute
So You Think You Can Dance
material. So much loving.
8. Parents are mind readers and want you to marry the man you are dating, even if you've never introduced him at home. He may be your precious secret, but when your parents talk marriage, always assume that's who they're talking about. Such cleverness.
9. It is only at the last minute that the bride realises that the groom is her secret boyfriend's brother. Reaction? HELLO! Must go ahead with this for greater good, of course.
10. In the end, despite an enoooooormous cast, it was really the dog and not the people who had the sense to do the right thing. If it wasn't for Tuffy, Nisha would have married her
jija
and become Prem's
bhabhi
. Eeew. This is why dogs are the best.
We feel for you Tuffy