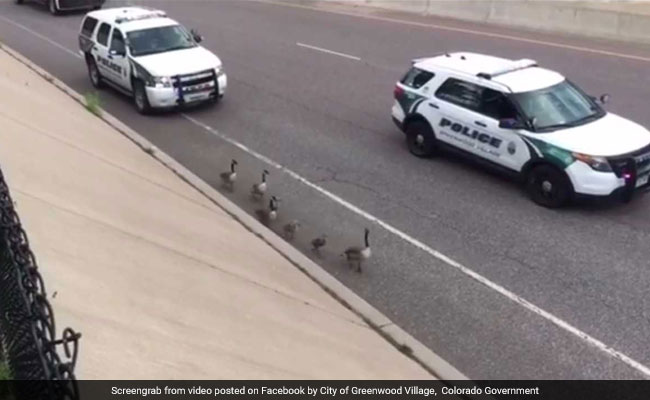 When an adorable family of geese somehow ended up on a busy highway in Greenwood Village, Colorado, USA, the police did something unexpected and heartwarming: they arranged for a police escort to deliver the geese back to safety. A video captured by Rod Wayne on June 14 shows six geese walking down the road in a neat row while three police cars cruise around them slowly to ensure their safety. The video was later picked up by the City of Greenwood Village, Colorado Government, and posted to their Facebook page, where it has been viewed over 2.7 million times.
Watch the adorable footage below:
"The police guided them safety to the exit and to a grassy area near the off ramp," said Rod Wayne to
The Dodo
.
On social media, the sweet gesture has won the Greenwood Village Police a lot of appreciation. "I fully believe you can tell volumes about a person's character by how they treat animals. God bless these officers for caring like this," writes one user on Facebook. Another user shared an interesting tidbit of information and wrote, "This is so funny.....when I was living in greenwood village a momma duck took her little ones right over the catch basin and they all fell in! I called the city and the police rescued them! They do a lot of this."Click for more
trending news