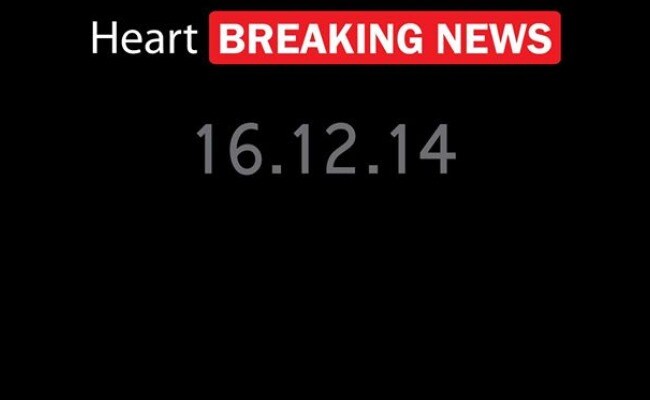 It's been three months since seven gunmen attacked a school in Peshawar on December 16 last year. Of the 142 dead, 132 were children.

In the time that has lapsed, the world which reacted with such outrage seems to have moved on. Social media has fallen silent, the candle light marches have ended.

But a group of young Pakistanis will not let us forget.

A series of posters designed by the students of the Indus Valley School of Art and Architecture in Pakistan, are keeping the memory of that blood-stained day vivid. The a campaign is designed to evoke painful emotion and question "our indifference and numbness towards violence."


Graphic design student Umaima Mughal shared the posters on her Facebook page, writing, "A reminder of the brutal attack on APS Peshawar and an eye-opener for us to never forget and to never get used to any kind of violence around us."
Take a look at the heartbreaking posters:
Design: Atif Ali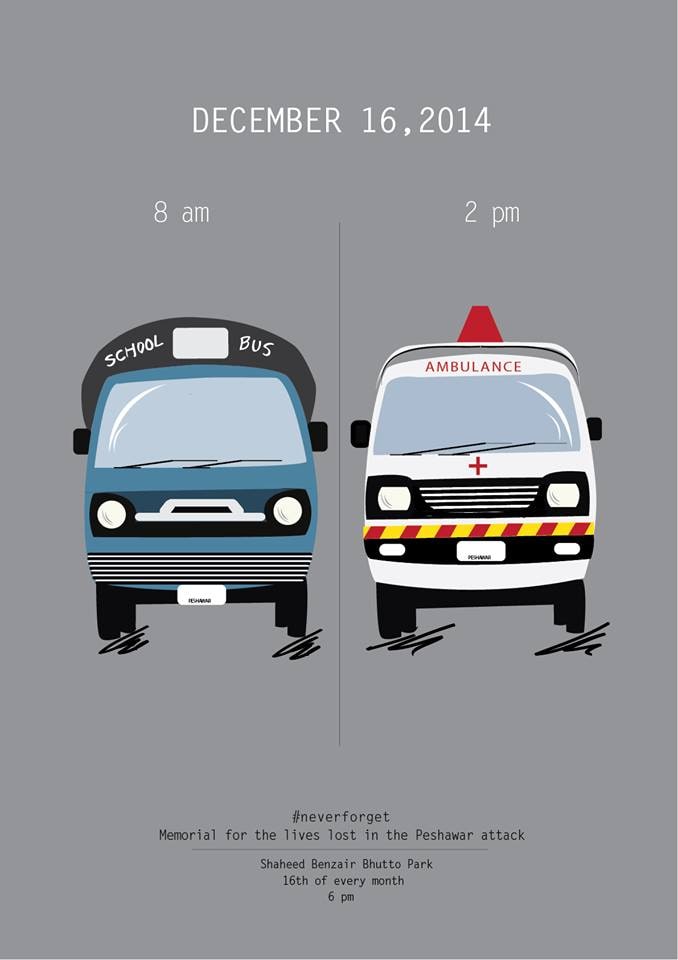 Design: Mahnoor Khawaja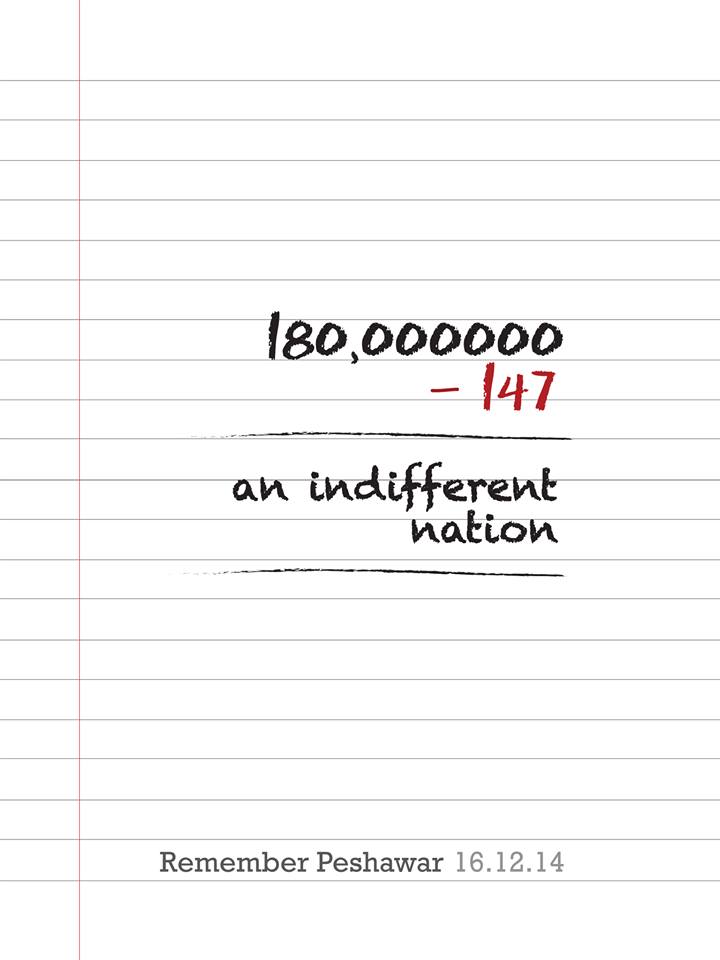 Design: Hafsa Jamal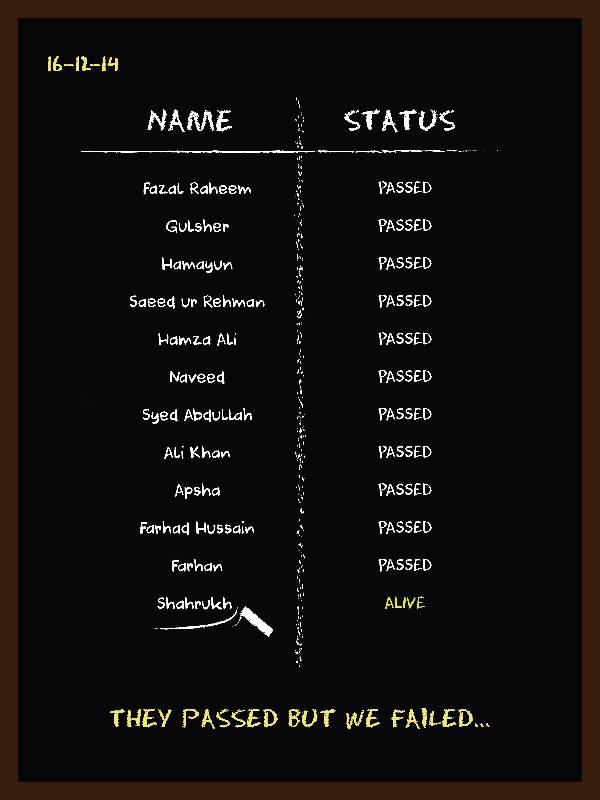 Design: Huda Tufail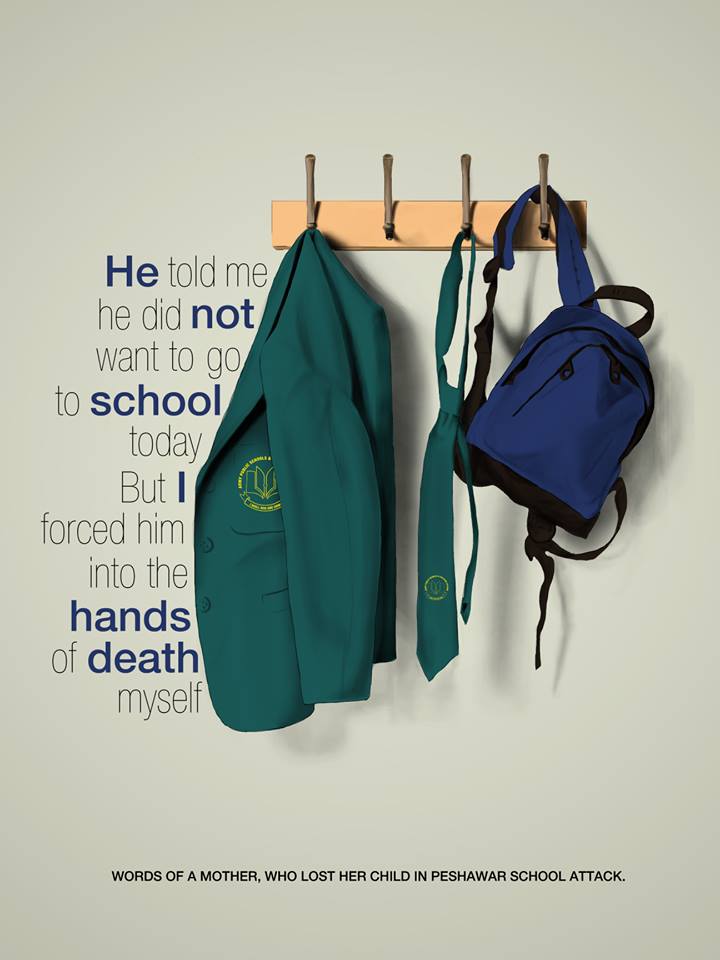 Design: Salman Quaisar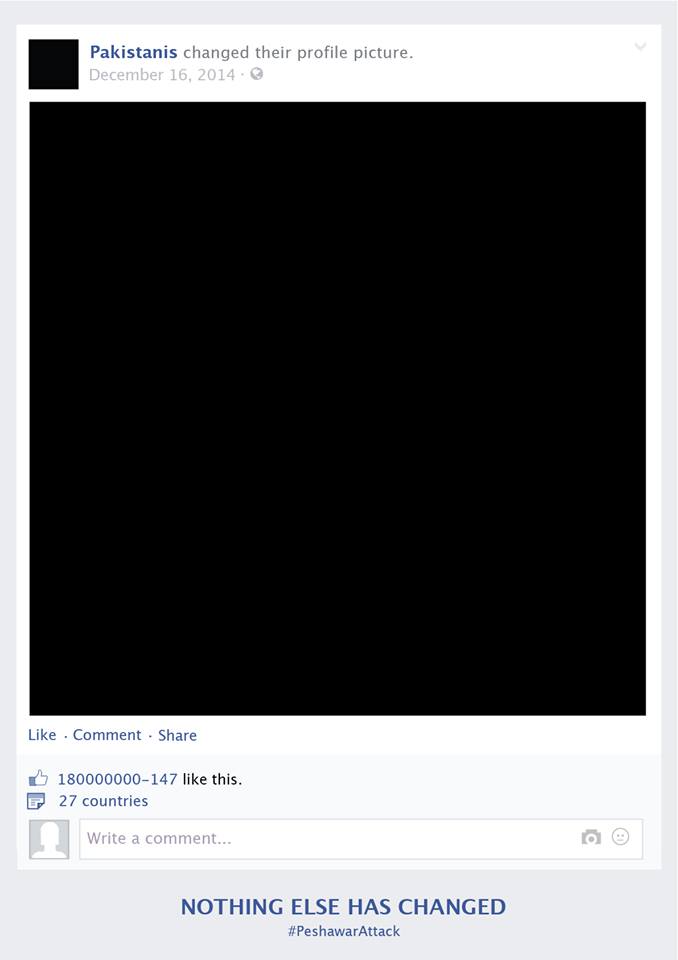 Design: Reja Zahid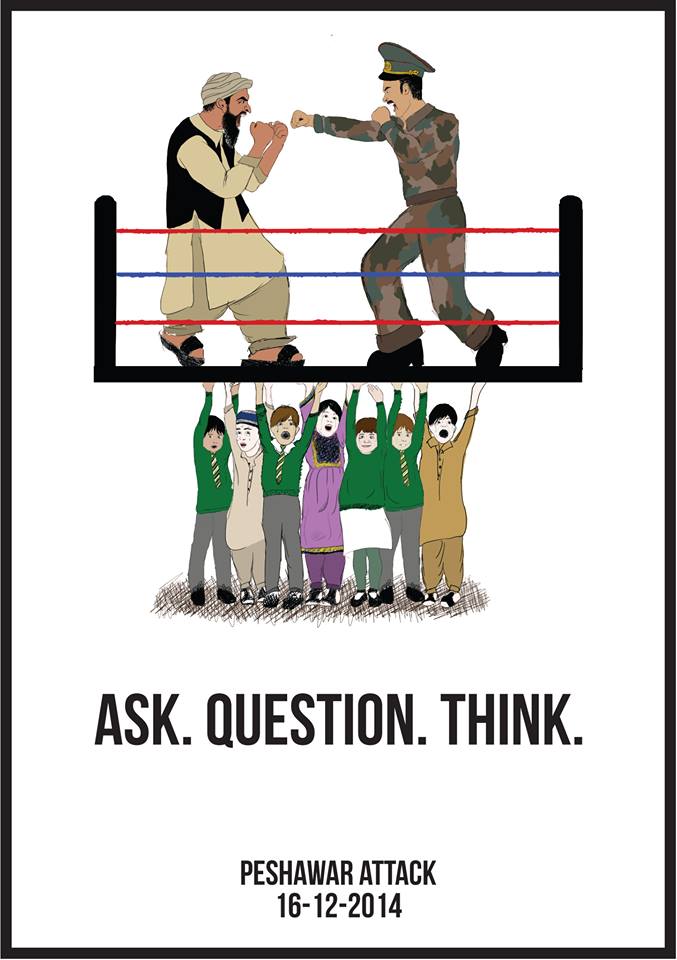 Design: Sapna Batool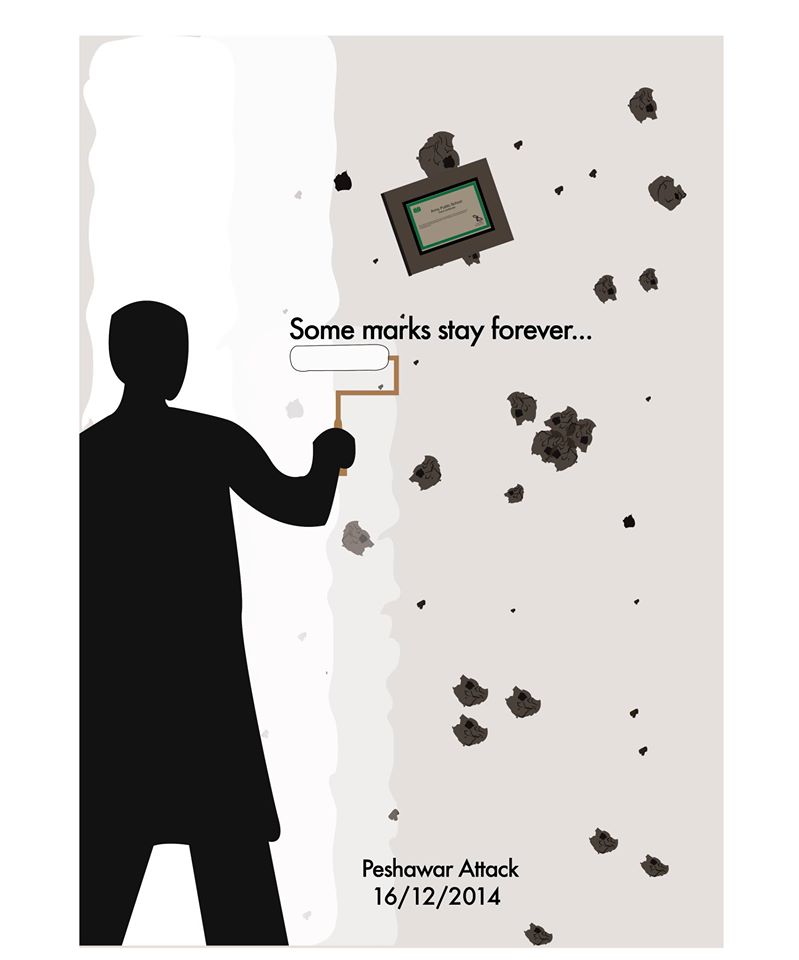 Design: Menak Tanveer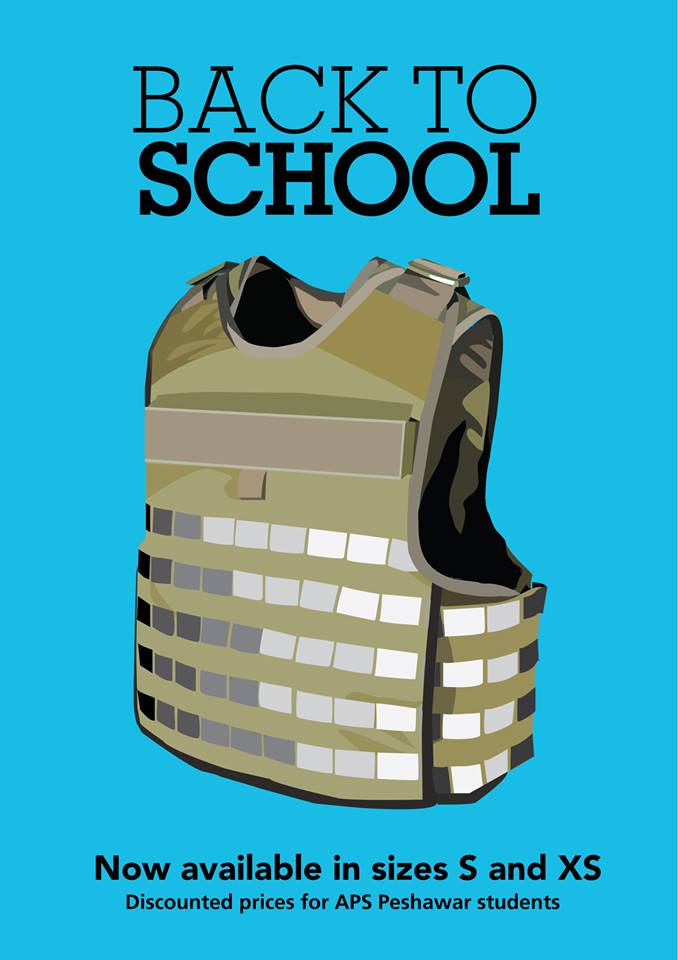 Design: Zahra Abdus Samad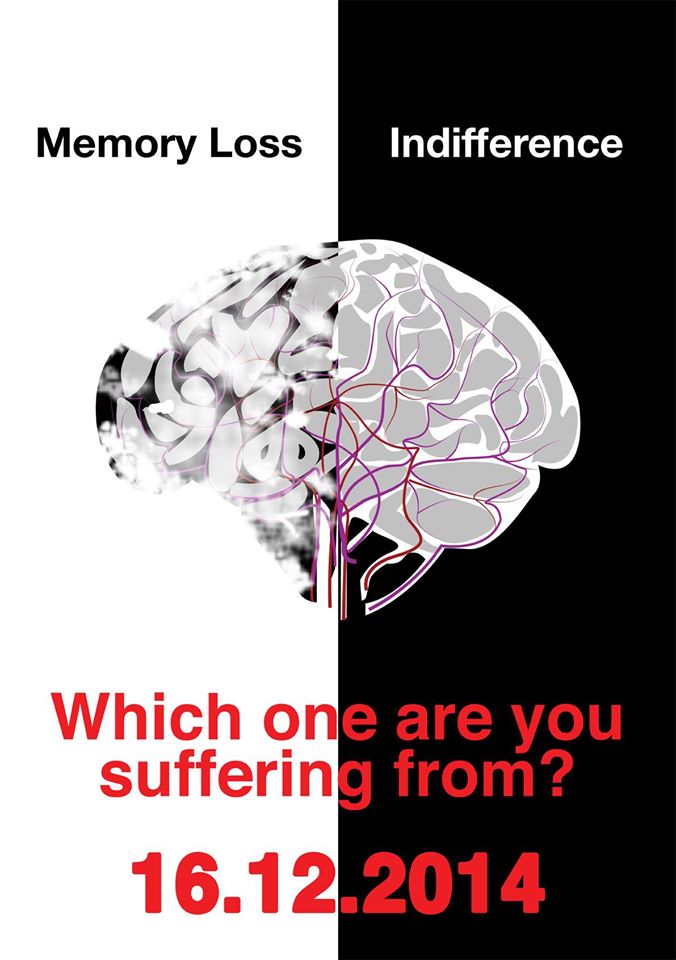 Design: Maheen Jam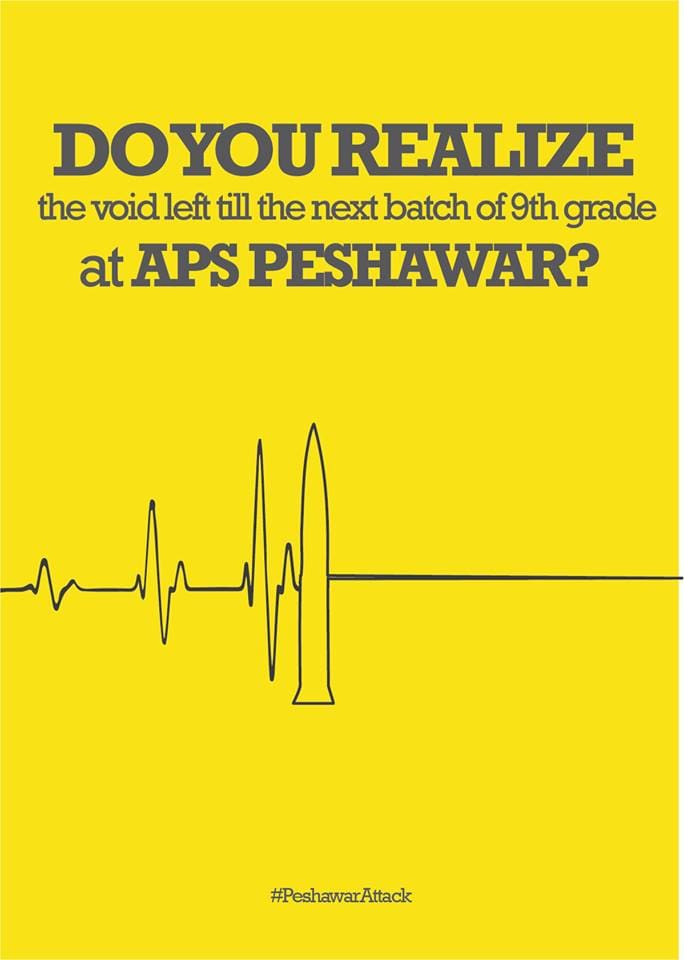 Design: Inshal Siddiqui