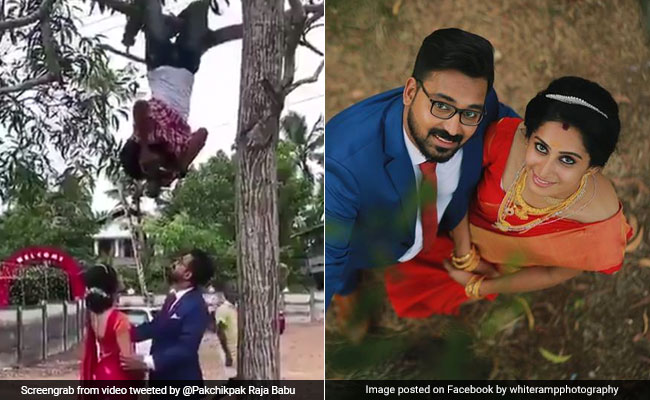 New Delhi:
Vishnu Whiteramp went above and beyond the call of duty to give a pair of newlyweds the perfect wedding photograph - and the Internet Gods rewarded him for it.
A short clip that recently went viral on social media shows a photographer hanging upside down from a tree to click a photograph. Vishnu Whiteramp, the 23-year-old Kerala-based photographer with
Whiteramp Photography
, tells NDTV that the video was shot only a week ago, and he is happy with the attention that it is getting.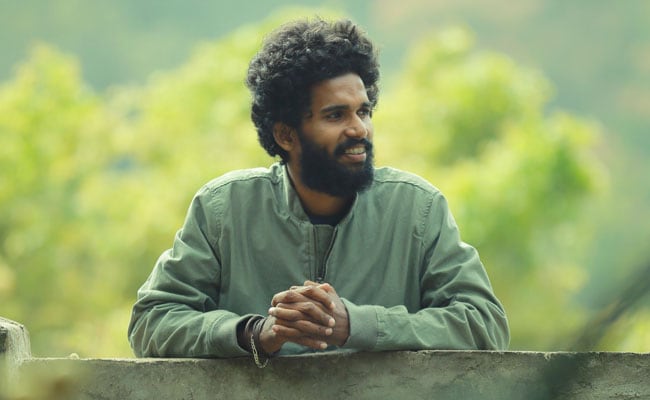 The viral clip shows Vishnu hanging upside down from a tree to click a picture of a couple soon after their wedding. He hands the camera to the groom before climbing down expertly. The video received thousands of 'likes' and shares, and the Internet has already named Vishnu the
world's most dedicated photographer.
When you wanted to become Spider-Man to fight crime but ended up becoming wedding photographer due to parental pressure. pic.twitter.com/aFtnrFtTf7

- Pakchikpak Raja Babu (@HaramiParindey) April 18, 2018
"I clicked this picture of Shaiz and Navya in Thrissur, Kerala," Vishnu tells NDTV. Their wedding took place on April 15.
Ask him if he's happy with the final result and he says he's still not satisfied.
"I had a frame in my mind to capture a top angle view... I have to do something more, so I'm not satisfied," he says.
This is not the first time that Vishnu has gone to great heights for the perfect shot. "I have taken photos from the top of trees earlier as well," he says.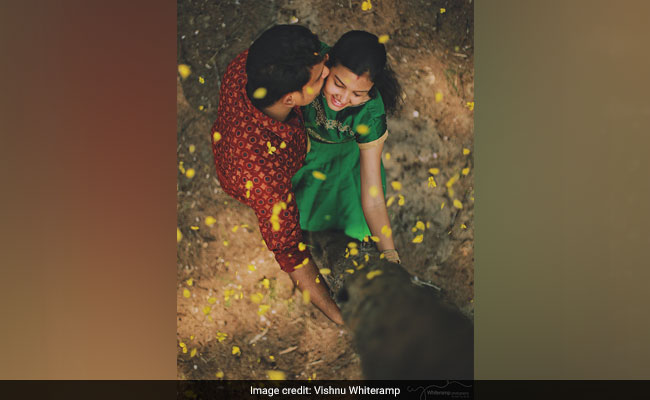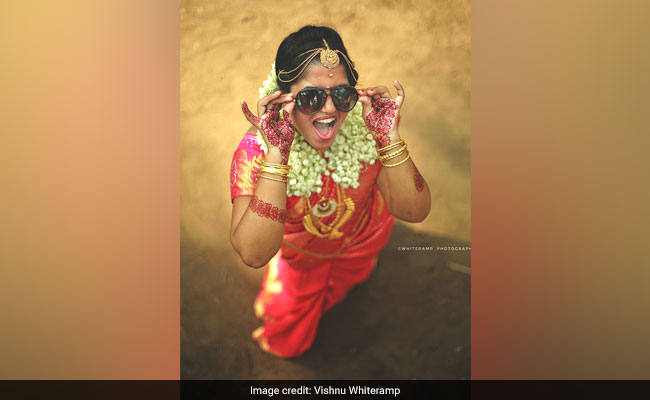 "I'm happy that the video went viral," he says.Click for more
trending news