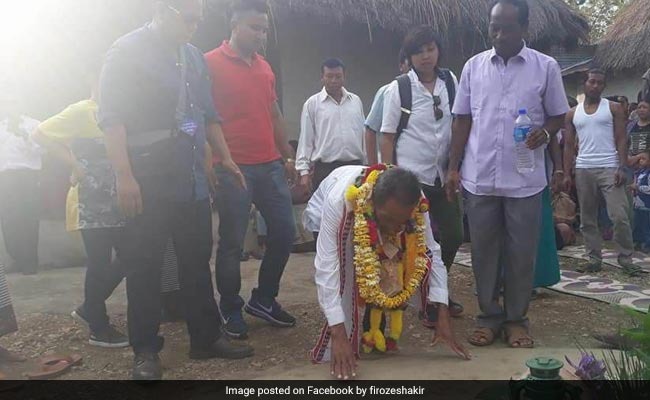 In yet another story that highlights the wonders of the Internet,
a Manipuri man, who went missing 40 years ago
, has finally returned home. The joyous reunion is all thanks to a YouTube video of him singing a popular Hindi film song that subsequently went viral. Photos and videos of Khomdram Gambhir Singh, 66, being welcomed home and sitting amidst his family after all these years have touched a chord with many.
Mr Singh had left his home in Imphal in 1978 when he was just 26-years-old. His family hadn't heard from him for nearly four decades until they saw a YouTube video of him singing.
Some 3,300 kilometres from Imphal, the video was recorded on the streets of Mumbai. In it, Mr Singh identified himself as Khomdram Singh of Manipur. The family was notified about the video and they reached out to the police after recognizing Mr Singh. He was eventually tracked down to Bandra.
"He was making money as a beggar singing old Hindi songs," photographer Firoze Shakir, who shot the video and uploaded it to YouTube in October last year, told news agency AFP. Mr Singh had told him he was a construction worker and turned to alcohol after a couple of accidents.
Mr Shakir's video has now led Mr Singh's back home. The Mumbai photographer even posted a video and photos of Mr Singh's emotional homecoming. "I have received all his pictures videos from his well-wishers fans they want me to be a part of an unending story called Gambhir Singh Lost and Found Ghar Wapsi," he said on Facebook.
"This story is a ray of hope. If a video can change a man's life there can be no bigger miracle than this," said Mr Shakir.
(With AFP Inputs)
Click for more
trending news