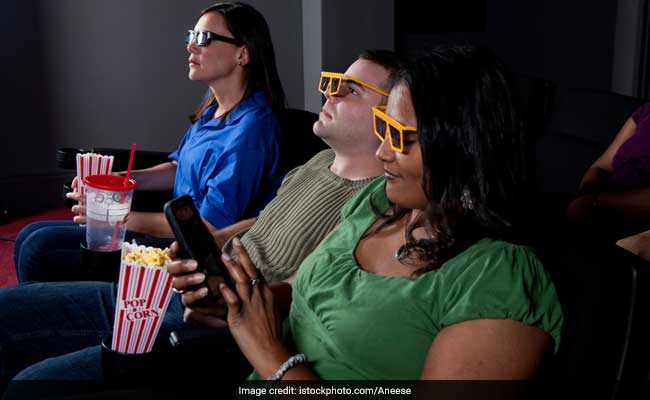 New Delhi:
An American man is suing a woman he went on one date with - for texting during the movie. Brandon Vezmar, 37, met the the 35-year-old woman online, according to the
American-Statesman
.
He reportedly filed a claim against the woman, who did not want to be identified, asking to be reimbursed for $17.31. Why that specific amount? That's how much he paid for tickets to a 3D showing of the film
Guardians of the Galaxy, Vol. 2
in Austin, Texas.
"While damages sought are modest, the principle is important as defendant's behaviour is a threat to civilised society," his petition reportedly states.
Mr Vezmar claims his date started texting about 15 minutes into the film.
"It was kind of a first date from hell," he tells the American-Statesman. "This is like one of my biggest pet peeves."
"I said 'Listen, your texting is driving me a little nuts' and she said 'I can't not text my friend.' I said 'Maybe you can take it outside to the lobby, I've seen people get kicked out movies for this," Mr Vezmar tells local news channel
KVUE
.
She did take it outside. She got in her car and drove away, leaving Mr Vezmar stranded at the theatre.
When the
American-Statesman
reached out to the woman for a comment, she was apparently unaware of the claim against her.
"Oh my God, this is crazy," the newspaper reports her as saying. "I'm not a bad woman. I just went out on a date."
Meanwhile, the
owner of the movie theatre
where the incident took place has reportedly offered to pay Mr Vezmar if he drops the case. Click for more
trending news