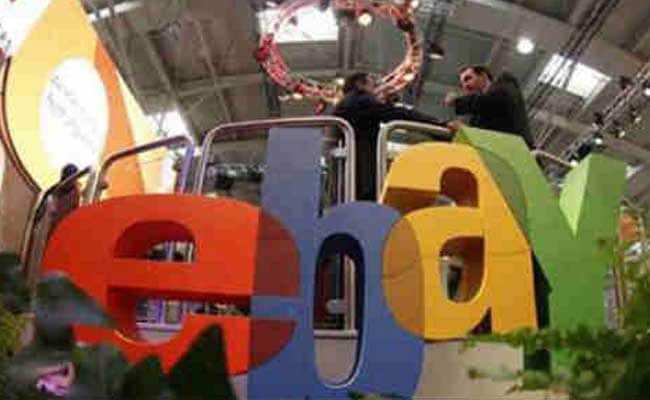 Highlights
Simon O'Kane put his wife up for sale on eBay.
Within hours, the bids hit nearly 66,000 pounds.
Telecom engineer also gave reasons for selling his wife.
London:
In mock irritation with his wife's "unsympathetic attitude", a Briton put his wife up for sale on eBay in an ad modelled on an ad for used cars. The joke, though, was on him. Within hours, the bids hit nearly 66,000 pounds and his wife declared that she wanted to kill him.
It all started last Wednesday evening, when 33-year-old Simon O'Kane, a resident of Yorkshire's Wakefield, returned home and said he was not feeling too well.
His wife, 27-year-old Leandra, a mother of two, apparently wasn't much concerned. She "said I was burning the candle at both ends and was basically just whining at me... I thought, 'right I'm going to put you up for sale'," he later said.
The telecom engineer went on to post a picture of Leandra on the auction site alongside an advertisement titled "used wife", detailing his reasons for selling her and the pros and cons of the "purchase",
the Daily Express
reported.
The post, read: "For sale one wife. Not new has been used but still got some good miles left in her. Reason for selling... I've had my fill and feel like there has to be someone me (oh dear God please let there be).
He highlighted her "decent bodywork and skills in the kitchen".
"Good points: Body work and paint work still in decent shape and has some skills in the kitchen," he wrote. "Bad points: Often makes this noise that cannot be silenced unless you order brand new shiny parts of metal," he added.
"Sometimes them [sic] skills in the kitchen result in you ending up in hospital. All in all not a bad model for the year, I'm sure some lucky guy will get lots of use. Offers welcome, may consider a part exchange for a younger model," he wrote.
He was stunned when the bids hit 65,880 pounds within two days and his wife, said she "wanted to kill him" when she discovered what he did the next day.
"I was absolutely fuming - I wanted to kill him. Everyone at work saw it and were laughing their heads off. Not only did he put me up for sale but he used such a bad photo," Leandra, a beauty therapist, said. "If eBay hadn't taken the listing down, who knows how much I could have fetched."
Simon said they did get a few "pervy" messages from potential buyers asking to see more photos, but said most of the responses were funny.
"I was disappointed the listing was taken down, mainly because I wanted to see how high it would go, but it was for a laugh so I wasn't actually gutted," he added.