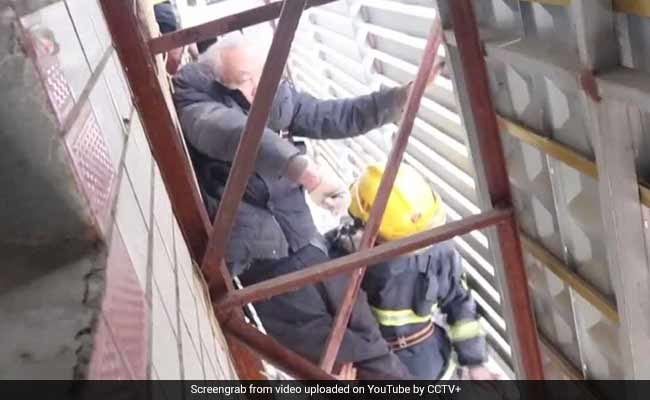 An 86-year-old man fell from his balcony and fortunately got stuck on an advertising board outside his building. The incident took place recently in east China's Anhui province. According to
CCTV+
, the unnamed man fell from his balcony on the second floor in Anqing City, Taihu County. He was rescued when firefighters showed up with a ladder to help him down.
The firefighters first try to rescue the man by pulling him out. When that fails, they secure him with a length of rope to prevent him from falling down any further.
A video shared by CCTV+ shows them climbing up the advertising hoarding to cut off the steel bars that had the old man stuck. He is then helped down the ladder by the firefighters in the final stage of the rescue.
Watch the video below:
Only a few days ago, another heroic video has emerged from China where a man was seen
risking his life to rescue a child
hanging from a third floor balcony.
Click for more
trending news