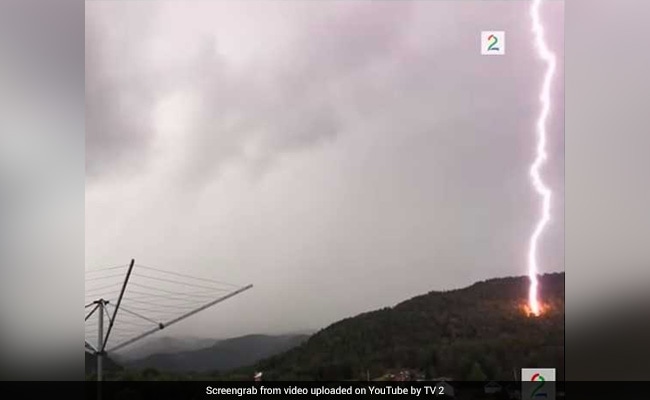 It's said 'lightning never strikes the same place twice'. However, for one enthusiast filming a thunder storm, once was probably more than enough when lightning struck mere meters from him. A video shows a man's lucky save after missing being stuck by lightning. The video has collected over 3.5 million views since being posted on August 22.
Daniel Modol, 38, a resident of Gjerstad in Norway for 11 years, saw something he hadn't witnessed before. "It was flashing on the horizon, so I stood outside on the patio and filmed," he told
TV 2
.
His video captures a first bout of thunder in the sky. Moments later another bout of lightning, louder than the first, strikes right next to the patio Mr Modol had been standing on. It sends debris flying in the air and needless to say, destroys that side of the patio prompting Mr Modol to head back inside the house.
The video makes for quite the watch, especially if you have earphones on. Take a look.
"I love how after they were like 'okay, maybe we should go inside,'" says one YouTube user on the video. "Don't play with Thor," says another.Click for more
trending news