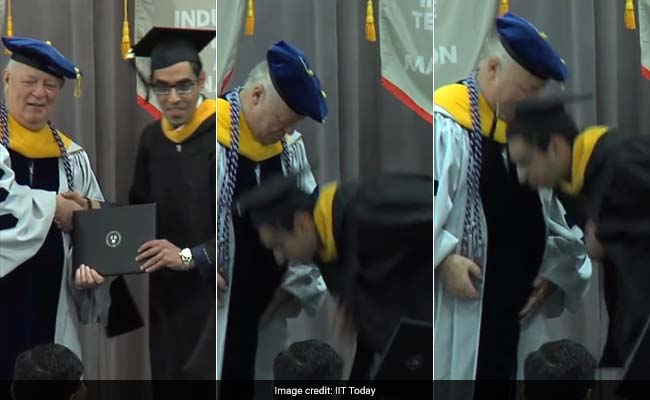 New Delhi:
Whether it's Rani Mukerji's "
London mein rehne se, wahaan padhne likhne se, main apne sanskaar nahi bhooli
," in
Kuch Kuch Hota Hai
or Akshay Kumar's speech in
Namaste London
, Indians love a good dose of
sanskaar
.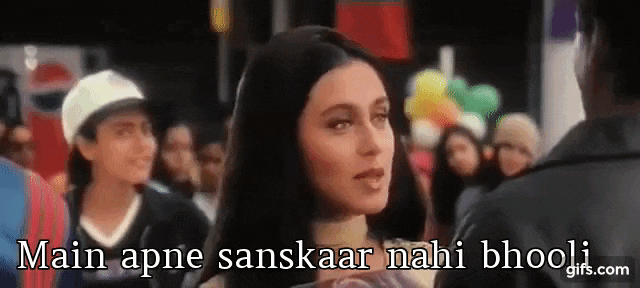 Perhaps that's why a video of an Indian student touching his dean's feet at his graduation ceremony has gone viral on social media.
During the Commencement Ceremony at the Illinois Institute of Technology, Chicago, US, an Indian student, Gaurav Jhaveri, bowed down to touch his dean's feet after receiving his graduation degree. Watch the video below:
Touching someone's feet is an Indian mark of respect. And while it is common to see that in our country, it definitely left the dean baffled. His expression says it all.
A short clip of the incident has since then gone viral on Twitter with over 11,000 'likes' and 11,000 retweets.
Indians will be Indians.... pic.twitter.com/YVR94DzW2l

- Nikhil (@Trollacharya) May 19, 2017
Of course, Indians on Twitter have come out in full force to crack jokes. While some made the much-expected Alok Nath references:
@Trollacharya@sagarcasmpic.twitter.com/j87jxaGKdl

- Nhi h naam (@sex_of_humour) May 20, 2017
Others couldn't get over the surprised expression on the dean's face: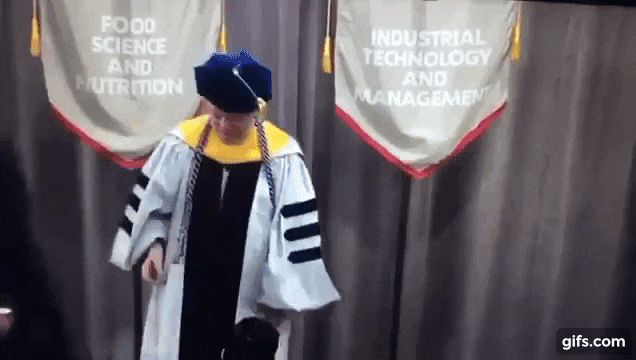 @pannu_hardeep@Trollacharya Nothing bad, but see the look on dean's face. He thought it was something with his feet.

- Mukul Tyagi (@mukultyagi123) May 20, 2017
Some even took it upon themselves to explain what happened:
@Trollacharya@priyansh2106 The professor didn't realize what has happened ?This guy touched his feet with a very good intention as a Guru, pic.twitter.com/lzcXEiK6A7

- Arzoo (@Arzoo2) May 20, 2017
And this guy summed it up nicely:
@Trollacharya@ugrasrava U can remove an indian from india but you cannot remove india from an indian

- Shivam (@Shivam2628) May 21, 2017
Let us know what you think of the video using the comments section below.Click for more
trending news