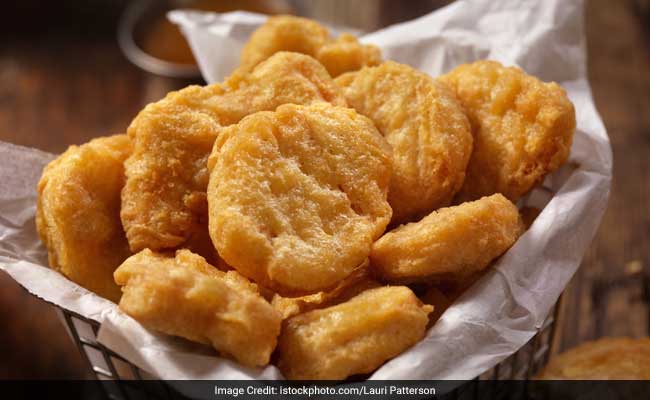 Ask any foodie and they'll tell you - the only thing that's better than food is free food. It's proabably this love for free food that has led one Carter Wilkerson from Reno, Nevada to embark on something of a quest. All he needs to do is set a new record on Twitter. And his prize is a year's free supply of chicken nuggets from his favorite joint.
It all started when Mr Wilkerson tweeted Wendy's, a fast food chain, asking them what it would take for him to get his chicken nuggets free for a year. "Yo Wendy's, how many retweets for a year of free chicken nuggets," he tweeted.
"18 million," replied the chain. And just like that, it was 'Challenge Accepted' (Barney Stinson-style we imagine) from Mr Wilkerson. "Consider it done," he tweeted them back.
HELP ME PLEASE. A MAN NEEDS HIS NUGGS pic.twitter.com/4SrfHmEMo3

- Carter Wilkerson (@carterjwm) April 6, 2017
For those who're wondering, the most retweeted tweet ever is the Oscar selfie posted by television host Ellen DeGeneres. And since being posted in March 2014, it has collected some 3.2 million retweets so far.
If only Bradley's arm was longer. Best photo ever. #oscarspic.twitter.com/C9U5NOtGap

- Ellen DeGeneres (@TheEllenShow) March 3, 2014
So Mr Wilkerson not only needs to smash the record set by this tweet, he needs to set an all new unimaginable record.
Twitter seems to be on Mr Wilkerson's side for now. #NuggsForCarter is a popular hashtag on the microblogging site at the moment. And so far he's collected over 9.1 lakh retweets.
How long will it take him? Can he do it? Will the fast food joint have to pay up? Guess we'll just have to wait to find out.
Until then, tell us what you think about this challenge using the comments section below.
Click here
for more trending stories