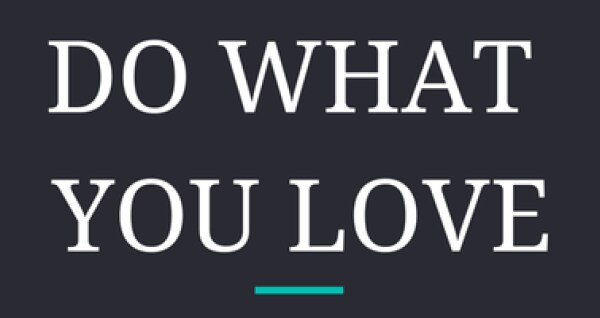 In between ripping apart the #AAPBreakUp and welcoming #NH10Tomorrow, Twitter was dispensing #GoodAdviceIn4Words - the top trend worldwide - today.
Four words might seem a meager allowance to many, but clearly not to those who inhabit the 140 character-limited world of Twitter. The advice came thick and fast, some of it useful, some of it calculated to sting.
According to hashtag analyst Buzzookaa, #GoodAdviceIn4Words starting trending in India around 12.04 am on March 12 and by noon had about 103K tweets.
The hashtag is believed to have been created by the account Hashtag Shenanigans which creates weekly hashtags and asks followers to respond. This time they sent the usually cynical Twitter into an overdrive of positive emotions, creating history of sorts.
If the 'Dark Knight' of social media can send strangers happy thoughts, everybody can.
Is this the beginning of the end? Or the end of a new beginning? While we debate that, here's a look at the pick of the #GoodAdviceIn4Words.
The happy- gooey -lovely thoughts:
Peace Comes From Within #GoodAdviceIn4Wordspic.twitter.com/uLwuTDaOVn

- The Culture Trip (@CultureTrip) March 12, 2015
YOU ARE NOT ALONE. #GoodAdviceIn4Words

- (@joejamesonM) March 11, 2015
You're who you believe... #GoodAdviceIn4Wordspic.twitter.com/mUqWLotM0e

- Eric G Ortiz, P.A. (@RemaxAgentFL) March 12, 2015
"There's no secret ingredient..." #GoodAdviceIn4Words#KungFuPandapic.twitter.com/ZncQt0zP2T

- DreamWorks Animation (@DWAnimation) March 11, 2015
The ones who got it just right:
SHIELD CHILDREN FROM WAR #GoodAdviceIn4Words

- Dawn Zulueta (@DawnZpost) March 12, 2015
#GoodAdviceIn4Words mind your own business

- Tyler Szalkowski (@tyszal) March 12, 2015
The ones who truly, deeply understand life:
Read more, read well #GoodAdviceIn4Words

- Penguin Books UK (@PenguinUKBooks) March 12, 2015
Stop Dreaming. Start Doing. #GoodAdviceIn4Wordspic.twitter.com/MizvDuikd7

- Stella & Dot (@stelladot) March 12, 2015
Be kind to animals. #GoodAdviceIn4Wordspic.twitter.com/VM5w6j2jqJ

- Lou Brutus (@LouBrutus) March 12, 2015
Learn to say, "No." #GoodAdviceIn4Wordspic.twitter.com/fyOiwfqhLO

- Michael Clarke (@Mr_Mike_Clarke) March 11, 2015
And then there were the funnies. Because, Twitter:
Never underestimate the semicolon. #GoodAdviceIn4Words

- Microsoft Developer (@msdev) March 12, 2015
Look a little harder. #GoodAdviceIn4Wordspic.twitter.com/wHhIPCpI38

- Michael Clarke (@Mr_Mike_Clarke) March 12, 2015
#GoodAdviceIn4Words Learn to count

- Vamsi.B (@VamBho) March 12, 2015
#GoodAdviceIn4Words Avoid advice from Twitter

- Michael A Nothem (@mikandynothem) March 12, 2015