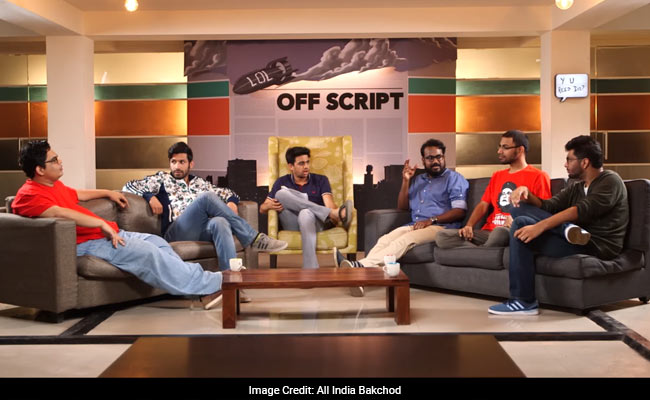 New Delhi:
The battle between ICSE and CBSE, teachers with quirky habits, 'coachings' for every subject, 'good students' being asked to take up science instead of arts - these are just a few things that every Indian student will relate to. Well, the folks over at AIB decided to get into a freewheeling chat with comedians Kanan Gill and Biswa Kalyan Rath about all this and more in a video titled 'Exam Stories' - and it's going to have you laughing out loud.
In a newly-launched segment called 'Off-Script', AIB's Gursimran Khamba, Tanmay Bhat, Rohan Joshi and Ashish Shakya, along with their two guests, engage in an unscripted 15-minute chat about exams, tuitions, India's education system and their own personal experiences with these.
Whether it's Biswa talking about teachers who talk loudly in the middle of exams or Tanmay's experience with invigilators, we're certain that you'll be able to relate to so much of what they talk about. Of course, well-known as they are for their impeccable comic timing, they make even mundane things like exams and marks seem that much funnier.
Since being shared online some 18 hours before writing this, the video has already collected almost 2 lakh views on YouTube.
"I should really start studying instead of watching it for the second time..!" says one commenter, and another echoes her sentiments, "I should be studying.... But nevermind!"
You can watch the video below:
(Disclaimer: Viewer discretion advised. Video contains language that is not suitable for children.)
Let us know what you think using the comments section below.