New Year's Eve revelry always throws up some interesting mistakes and anecdotes the day after but this one happens a costly one.
A drunk Norwegian man racked up a bill of $2,200 after taking a cab through three countries after New Year's Eve festivities.
The Norwegian was partying in Copenhagen's waterfront district Nyhavn on December 31. After wrapping up the merrymaking, the inebriated man booked a cab from Copenhagen back to his home in Oslo, over 600 kilometres away. The six-hour ride covered three countries - starting from Denmark, moving through Sweden and finally culminating in Norway.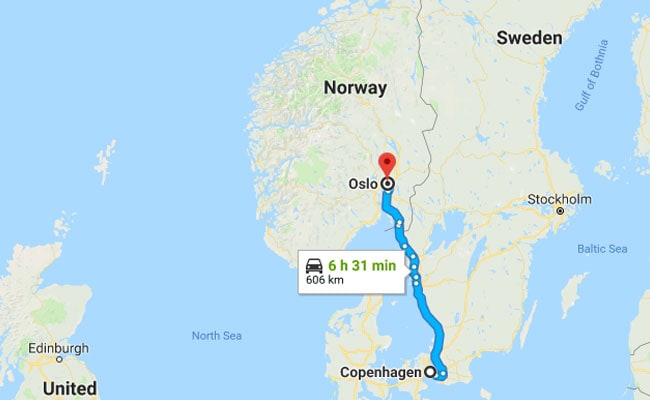 According to the police, upon reaching his destination, instead of paying the fare, the party-goer went straight to bed. The taxi driver found himself stranded outside the man's house after his car battery ran out.
The Danish taxi driver called Oslo Police for help. Police later documented the amusing drunken tale in a series of
tweets
. A towing vehicle was called to help out the driver and the drunk man was woken up by cops. He agreed to pay his bill of 18,000 Norwegian kroner.
The Norwegian has no past criminal records,
BBC
quotes Norwegian broadcaster NRK. Click for more
trending news