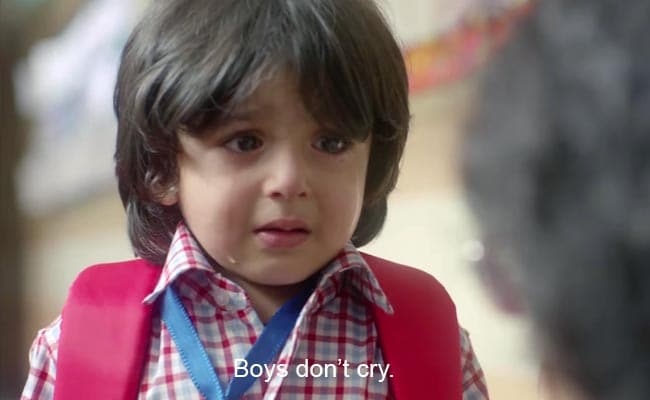 "Ladke nahi rote hain!"
All too often, parents trot this hoary old chestnut, throwing the words "Are you a girl?" or "Don't behave like a girl" and "Boys don't cry!" at every sobbing male baby, child or young adult. Only the 'weaker sex' can cry, not boys and definitely not men, implies this
desi
admonition used by parents, grandparents, siblings and teachers to tell boys they are meant to be 'tough'.
In this short film directed by Vinil Mathew for the #VogueEmpower #StartWithTheBoys campaign and featuring actress Madhuri Dixit, we're shown a peek at the various situations we force our future men into. However, the message the film carries isn't what you quite expect it to be. The lesson is not "don't tell boys not to cry" but "tell them, instead, not to make girls/others cry" - a commentary on the ugly truth of domestic violence that lurks, all too often, beneath the skin-deep facades of many relationships.
Critics might accuse this short film of being one-sided - they could argue that women are sometimes violent as well. However, there's no ignoring the call for action that it puts forward - it is time to stop domestic violence.
Watch: