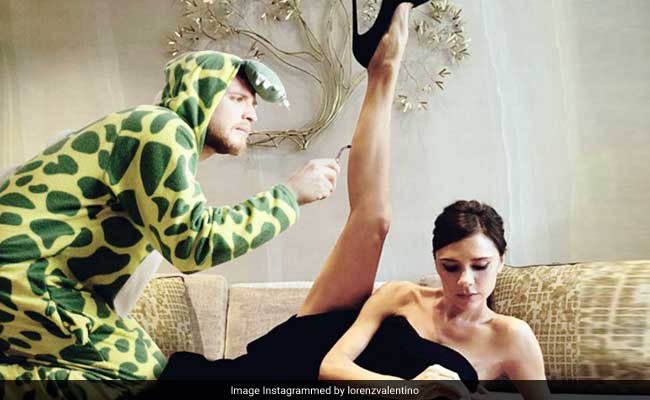 Highlights
Model and actor Lorenz Valentino Photoshops himself with celebrities
He wears a dinosaur costume in all of them
The British Royal Family, the Beckhams, Mr Valentino knows 'em all
There's a chance most of us, at some point or another, wished we knew a certain celebrity and/or wondered what it would be like to be their friend and hang out with them. Except, not all of us actively do something to really make said dream come true.
Insta-famous model and actor Lorenz Valentino isn't like most people. So what if he couldn't be friends with the Beckhams for real? He decided that if the celebs weren't going to come to him, he would go to the celebs - because with Photoshop, the world is not enough. Especially if you also have a dinosaur costume handy.
The British Royal Family, the Beckhams, the Kardashians, Beyonce, Adele, Mark Zuckerberg, even Kim Jong-un, Mr Valentino knows 'em all. Or so he'd like you to believe (and you would because this guy is a Photoshop whiz).
Here are some of the coolest pictures showing him 'hanging out' with his favourite celebrity friends.
When he recently helped The Rock and Kevin Hart with Central Intelligence
That time when he got scared of the sword-wielding Queen but realized he was only receiving his knighthood
That time when he gave Posh a hand. You know, the back of the legs can be hard to reach yourself
And later tattooed his buddy Becks, like it was NBD
When the poor guy had to photobomb his partner Zuck's pic
When he hung out with Queen Bey
And also Adele
There were also some cool moments with Kim K
Khloe
And the whole Kardashian gang
And lastly, that time when he hung out with the other Kim
Doesn't Mr Valentino's life give you FOMO? Tell us what you think in the comments section below.