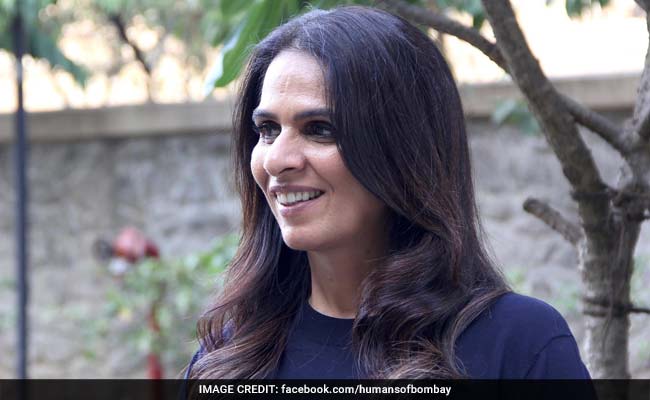 New Delhi:
Fashion Designer Anita Dongre is one of the biggest names in Indian fashion today. From runway to ready-to-wear, she has dominated the industry for over two decades with her five brands. The brand is a favourite of celebs, brides and working women. In a
post
on Humans of Bombay, the fashion designer talked about her journey, the obstacles she faced as a woman entrepreneur and the people who helped her reach where she is now. The post resonated with many and has over 1,200 shares.
In the post, she said she knew she wanted to be a designer when she was only 15. At 20, she was already a businesswoman selling her clothes at college exhibitions as a design student. After that, with just two tailors to help her, she started her business despite opposition by her parents. "My parents used to watch people coming home through the day wanting me to design and they would ask, 'are these people really coming for your clothes?' and I think that's when they slowly accepted my work," she said. There has been no looking back since then. She now has a workforce of 2,600, 260 exclusive stores across India and a global presence.
The designer admitted that is taken for granted that the woman will give up her career. But the designer insisted that not working after marriage was never an option for her. "A woman's career choices are somehow never given as much importance - but I made it infinitely clear that work is my religion," she said.
Recalling an incident about how her husband supported her, she said "I still remember once, very early on in our marriage when my in-laws wanted me to stay at home and not attend a particular fashion week - they thought this was just some hobby I'd picked up and I could miss it...but I went and spoke to my husband and said, 'I have to go- it's important' and he said 'I'll handle it, don't worry' and that's the kind of support every woman needs".
And when both of them were not available? Her mother, mother-in-law and sisters stood by her, she said. The 53-year-old designer credited her success to her family's support and her stubbornness to fight for what she loved.
You can read her full post here
Click for
more trending stories