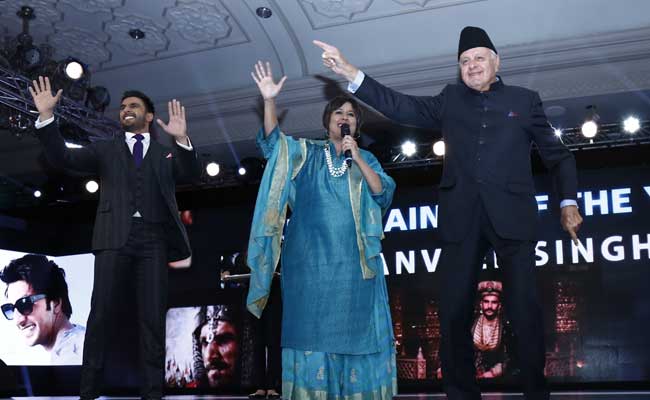 An actor and a politician walked into the NDTV Indian of the Year awards on Tuesday. What happened next was far better than any 'walks into a bar' joke you've ever heard.
The now viral Bajirao dance-off between Ranveer Singh, 30, and Farooq Abdullah, 78, isn't going to be forgotten by anyone for a while. Mr Abdullah was presenting Ranveer with the award for Entertainer of the Year.
As social media glories in the completely unrehearsed and totally awesome jig, here's a deconstruction of the routine in GIFs.
There was
baaraat
-style dancing, the song
Malhari
from
Bajirao Mastani
taking the place of band and
baajaa
: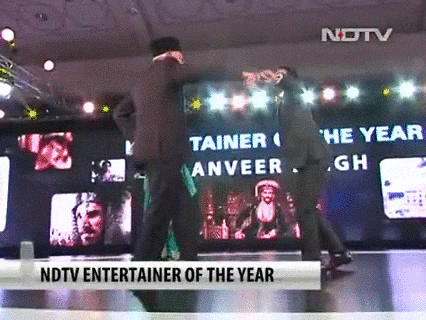 Farooq Abdullah matched Ranveer Peshwa move for Peshwa move:
John Travolta's
Pulp Fiction
routine was given a Bollywood update: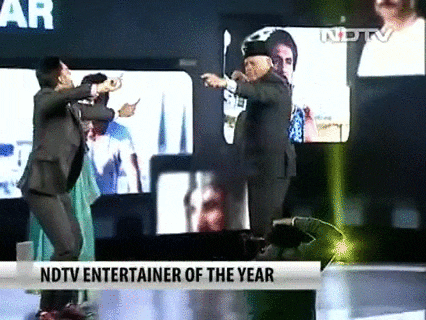 That's a whole lot of killer moves. And almost 9 lakh Facebook views worth of infectious energy.
So how did Farooq Abdullah, practiced politician and
chhupa rustam
dancer, do? The verdict from
Bajirao
himself:
He's too cool for school !!! https://t.co/EiY1u2fCBO

- Ranveer Singh (@RanveerOfficial) February 2, 2016
Haha!!!! Absolutely smashing !!!!! Whatta Rockstar!!!! https://t.co/uXXXynSRz7

- Ranveer Singh (@RanveerOfficial) February 2, 2016
Damn, right he is. And so are you, Ranveer.
Did you think @RanveerOfficial was dressed too regular at #NDTVIndian Of The Year? Check out his socks! pic.twitter.com/TwLpux26hS

- NDTV (@ndtv) February 2, 2016
Care to disagree? No, we didn't think so.