A Sri Lankan couple is under investigation for deploying hundreds of school children to carry the train of the bride's saree during a wedding ceremony, authorities said Friday.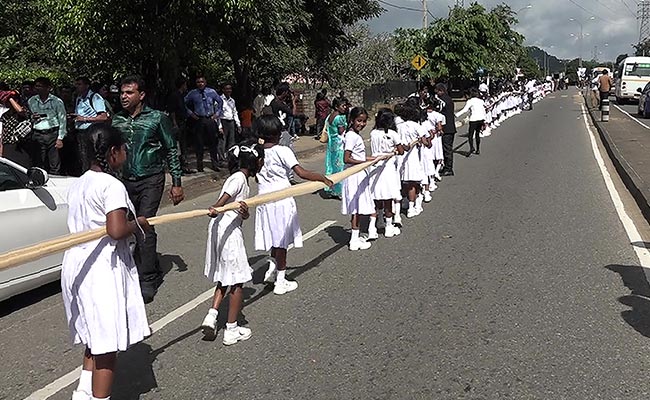 About 250 students of a state-owned school carried the train of the 3.2-kilometre (two-mile) long saree worn by the bride as she and the groom walked down a main road in the central district of Kandy Thursday, local media reported. Another 100 students served as flower girls at the wedding.
The students were from a school named after Central Province Chief Minister Sarath Ekanayaka who was a special guest at the wedding, according to media reports, which said the saree was the longest ever worn by a bride in Sri Lanka.
The National Child Protection Authority (NCPA) said it was probing the incident.
"We have started an investigation," NCPA Chairman Marini de Livera told AFP. "We are going all out because we don't want this to become a trend."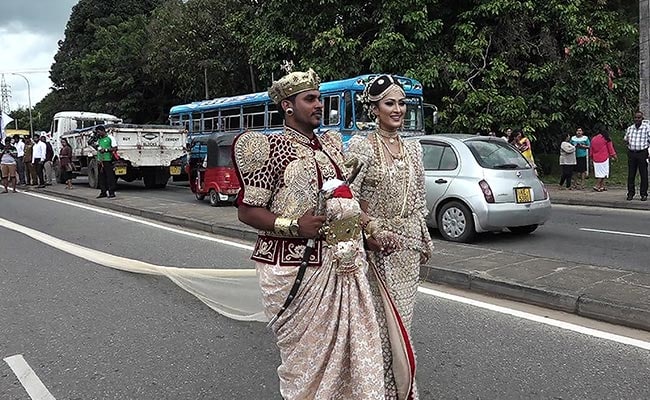 De Livera said deploying students for such ceremonies during school hours was against the law, with violators facing up to 10 years in prison.
"What they (the wedding party) did is a violation of child rights," de Livera said. "Depriving children of education, risking their security and harming their dignity are criminal offences."
(This story has not been edited by NDTV staff and is auto-generated from a syndicated feed.)
Click for more
trending news
Get Breaking news, live coverage, and Latest News from India and around the world on NDTV.com. Catch all the Live TV action on NDTV 24x7 and NDTV India. Like us on Facebook or follow us on Twitter and Instagram for latest news and live news updates.