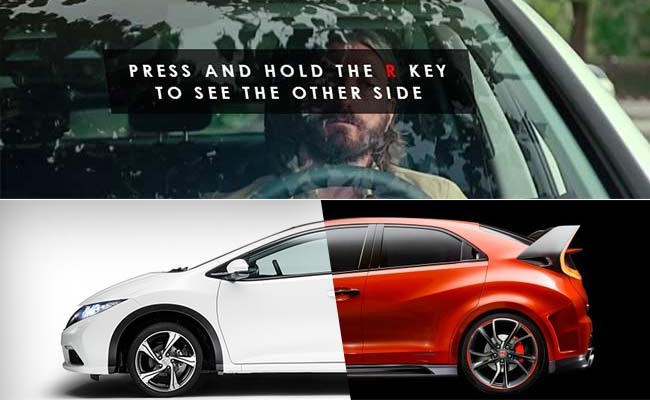 We have three words for you: Just press 'R'.
This advert is quite possibly the coolest thing since ice cream; and yes, we're okay with the hyperbole.
If you've ever wondered what a parallel world would be like, Honda has just answered that question for you. One ad, one protagonist, and two different worlds.
Everything is the same and yet everything is different. In a world where everyone is scrambling to declare themselves as exclusive, Honda wants to be inclusive. They want everyone to join the party and after watching this ad, we guess many probably will.
Who drives the sleek new Civic Type R Heist, you ask? Well, according to this, everybody from the family guy to the man living his life on the edge. If this doesn't make your jaw drop to the floor and your eyes pop out of their sockets, feel free to register yourself as a robot.
We'd rather not give the whole story away, so watch, and do remember to keeping pressing 'R':
https://www.youtube.com/user/HondaVideo