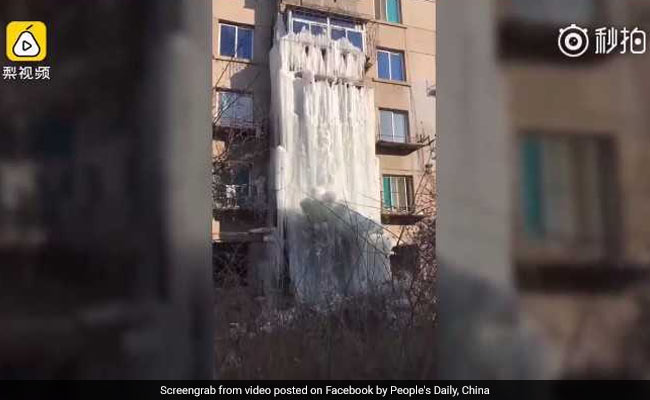 You may have seen several architecturally designed waterfalls in different building around the world. However, this waterfall in an abandon building is something else completely. A video posted by
People's Daily, China
shows a frozen waterfall that spreads over a tall abandoned building in China. And the visuals look quite stunning.
The video has been recorded in Anshan, China's Liaoning Province, where a pipe leak in the abandoned building caused the waterfall. According to the video, the building had water leaking inside it since October but people only noticed the issue when the water froze over and grabbed everyone's attention.
The video shows the waterfall starting from a window or balcony of the building and going all the way down to the ground. The entire waterfall is completely frozen. Several locals from around the area drop by the building to check out the 'ice wonderland'.
Watch the video below:
"Why is the water on in an abandoned building? But it does make a pretty waterfall," comments one Facebook user. "It is actually kind of cool," says a Twitter user.Click for more
trending news