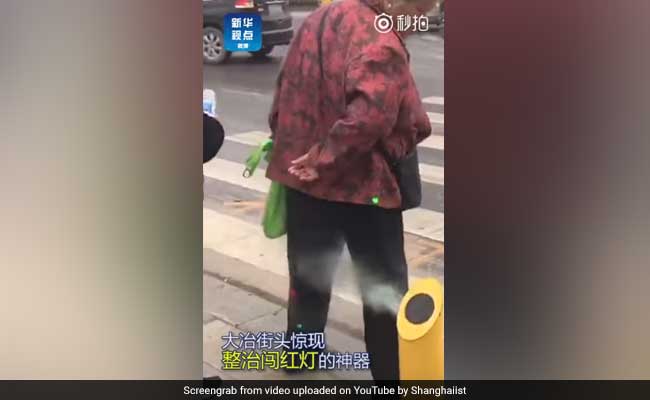 A city in China is experimenting with a truly unique initiative to curb jaywalking: anyone who breaks the law will be sprayed with water. The move has, unsurprisingly, divided public opinion with some welcoming it and others call it a colossal waste of water.
Officials in Hubei city in China's southeastern Hubei province want to see if they can shame jaywalkers into following the law.
So, to keep pedestrians from crossing the road at red lights, they've installed mini mist cannons
A video posted on YouTube by
Shanghaiist
shows a woman trying to cross the road when she's not supposed to. Instantly, a yellow iron ballard sprays her with water. Shocked, she retreats back onto the pavement and waits for the green light to cross the road.
Watch the video below:
According to a report by The Beijing News quoted by
South China Morning Post
, not only are offenders sprayed with water, a recorded warning is played out as well: "Please do not cross the street, crossing is dangerous."
The city government has reportedly spent 1.3 million yuan (or approximately Rs 1.3 crore) on developing the system and plans to install the devices at major intersections across the city.
The initiative has divided public opinion on social media in China.
"It will be great for washing your feet in summer," South China Morning Post reports one person as saying on the popular Chinese social media site Weibo.
"This is such a waste of water, electricity and public money," says another.
What do you think of this method? Smart and effective or simply a waste of resources? Let us know in the comments section below.Click for more
trending news