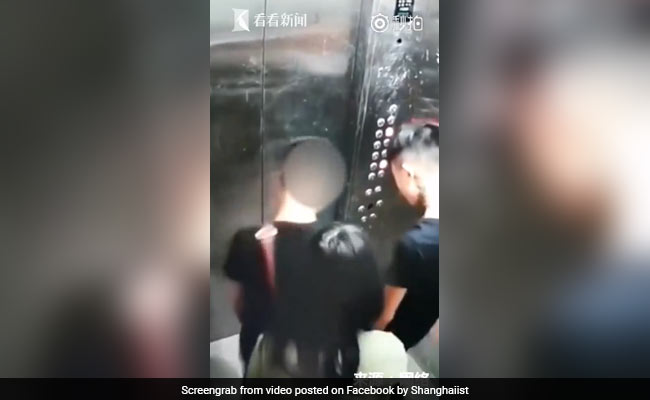 What is it with people doing bizarre things during their elevator rides in China. Two months back, a
video of a boy getting trapped in an elevator after peeing on its control panel shocked netizens
. Last month,
video of boy stretching in an elevator and subsequently causing its doors to break also left social media shook
. Now, yet another bizarre video has been circulating online. This one shows two grown men peeing inside an elevator even though a woman is present in the elevator with them. What makes the incident even more absurd is that she tries to cover the CCTV camera but in vain.
According to
Shanghaiist
, the incident took place on April 30 elevator in Enshi in China's Hubei province. The video captured, despite the woman's attempt at covering it, shows one of the men peeing inside the lift. Looking at him, the other man relieves himself too. Then all three of them are seen getting out of the elevator.
Some reports suggest the elevator isn't being used until it is checked for damages. One of the men caught on camera has been found.
"Find out where they live and invite people to piss in their hallway," says one Facebook user on the video. "Why does everyone pee in the elevator?" wonders another.Click for more
trending news