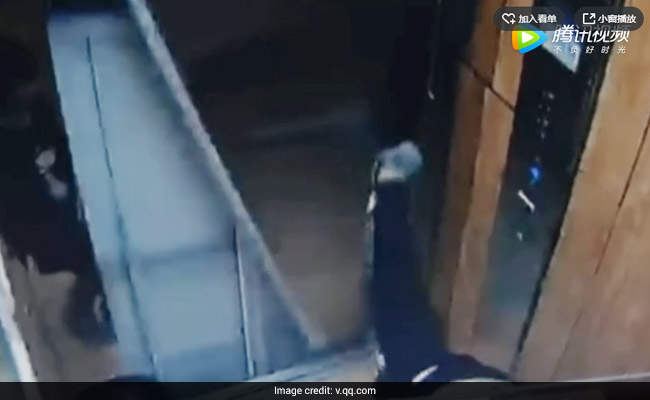 The online space in China is buzzing over an 11-year-old boy's antics that caused the complete destruction of elevator doors.
Surveillance video from Xinzheng city, Henan province shows a child entering an elevator with a girl. As the doors close behind them, the young boy decides to stretch a little - because why not?
Placing his hands on an elevator wall and one foot on a door, he pushes hard. Shockingly, within seconds, the elevator doors collapse.
Presumably stunned by the outcome, the boy is seen pressing emergency buttons on the elevator's control panel.
Following the damage to building property, the management asked the errant boy's mother to pay up. But instead of shelling out money, she insisted that the manager should be thankful to her son for exposing a flaw in the elevator's doors and preventing a potential accident in future,
Shanghaiist
quotes KNews. But social media begged to differ as many blamed the parents.
In a similar display of recklessness, a
boy in China found himself trapped inside an elevator after peeing on the control panel
. Caught on the elevator's surveillance camera, the boy urinated on the buttons for no apparent reason but was served a dose of instant karma when the doors malfunctioned and closed on him. Seconds later, the elevators plunged into pitch darkness. The child was eventually rescued and his parents were blamed by netizens for his careless and "bratty" behaviour.Click for more
trending news