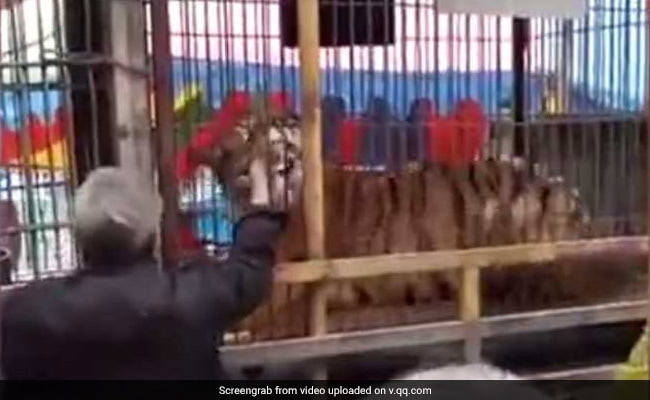 A man learned the hard way that feeding tigers by hand is never a good idea. In the Henan county of China yesterday, a caged circus tiger clutched on to a local man's hand when he put it inside its cage. The tiger refused to let go of the 65-year-old's hand for over three painful minutes. The harrowing incident was caught on camera.
According to the
Shanghaiist
, the elderly man, identified only as Bai, reached inside the tiger's cage with a handful of banknotes. It was then that the big cat bit down on his hand and refused to let go, even as others around the cage poked it with a stick. When the tiger finally released its victim, he fell down on the ground unconscious.
You can watch the whole incident
here
. (Warning: Graphic content, viewer discretion advised)
According to the
Mirror
, the big cat belongs to a travelling circus which had parked their animals on a public square in preparation for the evening's show.
The man was taken to the hospital with his mangled hand. He has lost two fingers on his right hand, but is now out of danger.
His middle finger had been entirely bitten off and he lost half of his ring finger, Bai's granddaughter said.
Another relative of Bai said he had been drinking alcohol before he went to the circus.
(With PTI Inputs)
Click for more
trending news