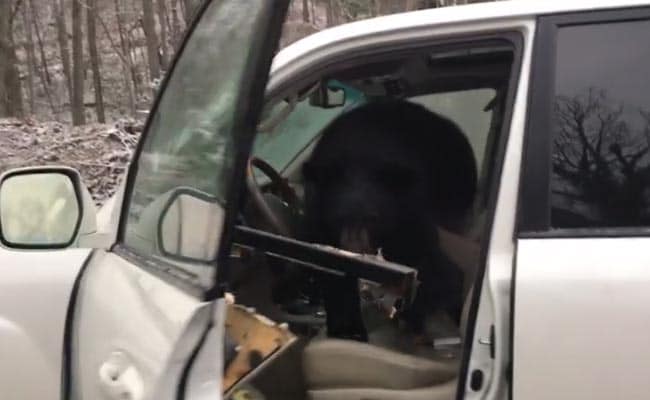 What's the one thing that can turn a dream vacation into one that is the stuff of nightmares? Allow this video posted on Facebook show you. A group of visitors vacationing at a cabin in Tennessee were in for a scary surprise when they found a hungry bear locked inside one of their cars. The scary and rather close encounter has been caught on camera and is leaving many online shocked.
According to
11alive.com
, the group had left the car unlocked after reaching their cabin in Gatlinburg. The car also happened to have some dog treats inside it.
The bear, not a full grown one, had most likely been drawn to the car thanks to the treats and got itself locked inside. The horror didn't just end there. The group also noticed what may have been the mama bear lurking near the vehicle.
The video shows someone in a car adjacent to the one that had the bear trying to help it out. Can you imagine trying to stretch your hand out of your car to rescue a hungry bear while its mother stood guard close by. The thought is enough to make one shudder.
After what seems like a million anxious moments, the bear finally makes its way out of the car, but not before it completely destroys the interiors.
The group eventually called the police for help, reports
11alive.com
. Thankfully, no one was injured in the incident.
Watch the video below to see how close the group's encounter was with the bear.
"Never a dull moment. This is crazy," says one Facebook user on the video. "The insurance company though. How often do they get a claim like this," comments another.Click for more
trending news