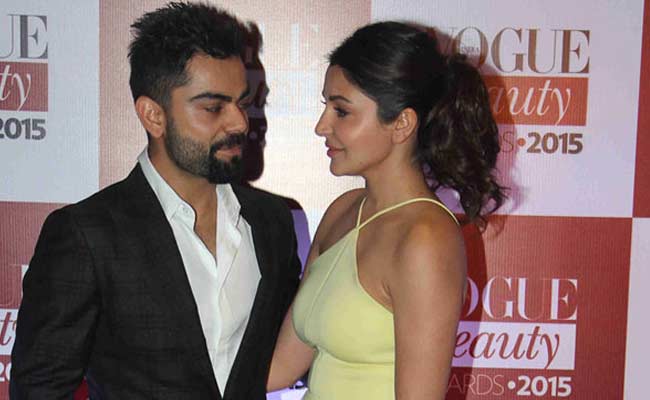 It was his social media behaviour that fuelled break-up rumours three months ago. No wonder then that Virat Kohli would take recourse to a virtual gesture to put the "are they, aren't they" buzz to rest.
The cricketer, who had unfollowed actress-girlfriend Anushka Sharma on Instagram and Twitter post an allegedly brief split, started following her again on Sunday. And the timing hardly appears to be a coincidence - it was Anushka's 28th birthday on May 1.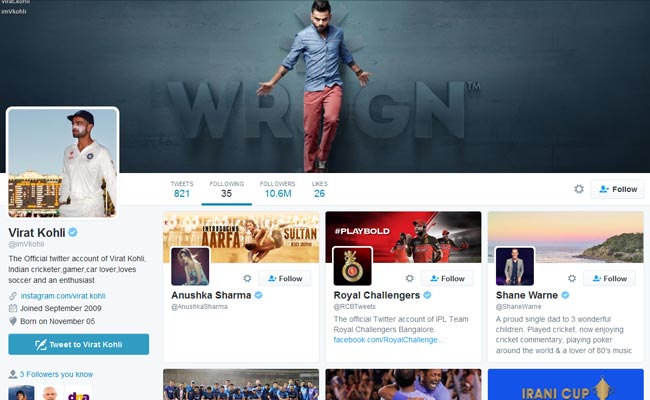 Says a source close to the actress, "Virat and Anushka reconnected recently and have been in constant touch since then. They catch up whenever possible, go out for dinner dates and meet at friends' houses. However, it was not possible for them to meet on Anushka's birthday - she was shooting for Sultan and Virat was busy with his IPL commitments - he sent a big bouquet to her film's set and later, started following her on social media to send across a message to the world that things are hunky-dory between them again."
Ever since the two started dating in 2013, they have always spent special occasions together. Last year, Anushka travelled all the way to Mohali where India was playing its first Test against South Africa, on the eve of Virat's 27th birthday. "But now they are trying to maintain a low profile and taking things slow," adds the source.
(This story has not been edited by NDTV staff and is auto-generated from a syndicated feed.)