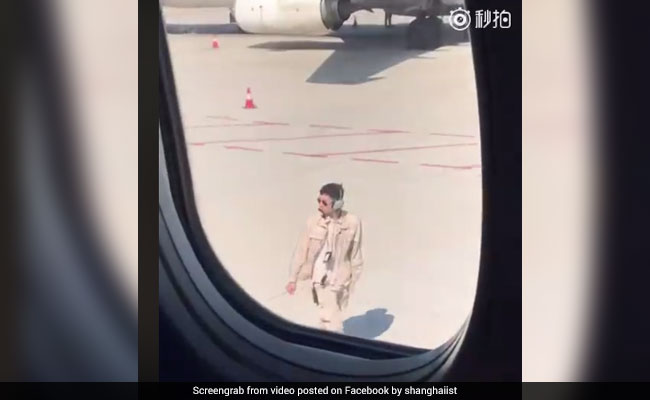 Too much of a good thing can be bad for you, as in the case of a man from China who had to pay the price for being "too good looking." A technician working at Xiamen airport had his pay deducted by 10% after a video featuring him went viral, reports
CGTN
.
The airport technician was filmed by a passenger through a plane's window. Footage recorded shows the man, seen wearing sunglasses and noise-cancelling headsets, walking on the tarmac.
The man quickly went viral for his good looks and received the collective attention of Chinese social media. Several netizens also compared his looks to a South Korean actor, Song Joong Ki, from the show "Descendants of the Sun," reports
Shanghaiist
.
The airport worker may have won love from social media but his superiors seemed far from impressed. They deducted 10% of his salary for not meeting the company's code of conduct when the video was filmed. Citing his untidy uniform and the fact that his hands were in his pocket,
CGTN
reports the company statement to say: "Taking into consideration the influential impact this video has made, the aggravated penalty must be applied."
While social media is angry with the punishment, the technician is more chill about it.
"Honestly, I still feel quite happy because it is not easy to become so famous that quickly. My company did nothing wrong, it was my fault for not keeping with the correct standards in terms of dress code and behavior," he told
CGTN
.
In an appeal to people trolling the woman who originally shot and posted the viral video, he added, "Please don't bombard the passenger who uploaded the video online. I never blamed her, because she didn't mean to cause me any harm."Click for more
trending news