Their lips could give many beauty bloggers a run for their money, but it's these lips that unfortunately led to their disqualification. We're talking about the 12 camels that were disqualified from an annual beauty contest in Saudi Arabia for Botox use. The animals were rejected from the King Abdulaziz Camel Festival for receiving Botox - used in cosmetic surgeries to remove wrinkles - and violating the contest's strict rules, report the
Daily Mail.
"They use Botox for the lips, the nose, the upper lips, the lower lips and even the jaw," said Ali Al Mazrouei, the son of a top Emirati breeder, to
The National
. "It makes the head more inflated so when the camel comes it's like, 'Oh look at how big is that head is. It has big lips, a big nose'."
The beauty contest is part of a month-long festival being held outside Riyadh. Aside from the beauty contest there are awards for camel racing, obedience training, camel hair art and the best photographs of camels.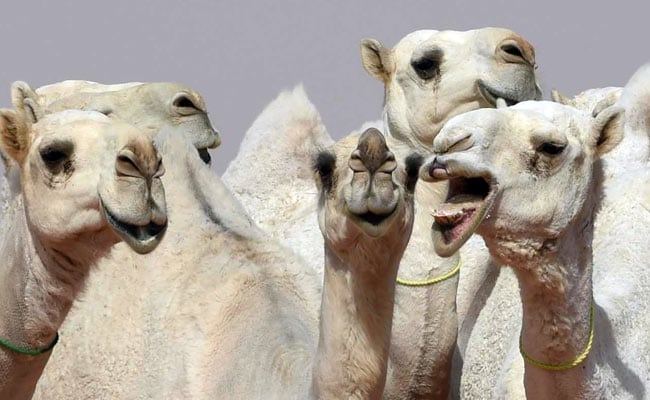 The cash prizes for the festival total up to whopping 213 million riyals - or $57 million - so it is not surprising that some camel owners tried to cheat.
According to
Newshub
, the contest handbook states that 'Camels that are found with drugs in the lips, shaved, dyed in any parts of the body, or with changes from natural form are not allowed'.
The news of 12 camels being disqualified, meanwhile, has amused many netizens, including Chrissy Teigen
that lip filler tho pic.twitter.com/WvXFqE6rRG

- christine teigen (@chrissyteigen) January 23, 2018
Why study when I can go on twitter and find out why camels get kicked out of a beauty pageant for using botox

- Jasmine (@jasmineeemartin) January 23, 2018
2018: The year I learnt that there are people out there who inject their camels with botox so that their pets can win a beauty contest for camels. https://t.co/9v36WNKsCV

- Amit Kamath (@jestalt) January 23, 2018
Click for more
trending news
Get Breaking news, live coverage, and Latest News from India and around the world on NDTV.com. Catch all the Live TV action on NDTV 24x7 and NDTV India. Like us on Facebook or follow us on Twitter and Instagram for latest news and live news updates.