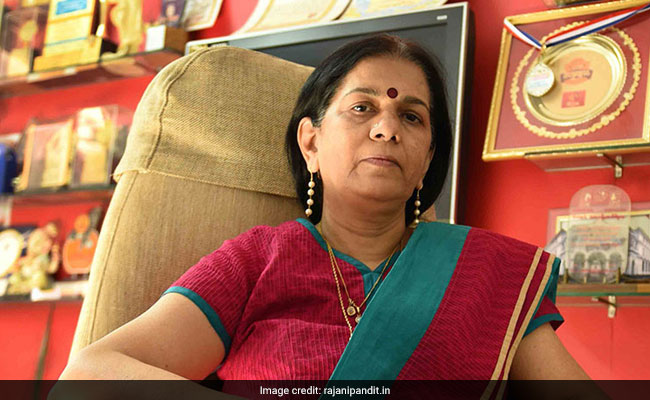 Thane:
Barely a week after the arrest of Rajani Pandit, whose claimed to be India's first private woman detective, the Thane crime branch is now investigating the role of some policemen suspected to be involved in a blackmail or extortion racket along with her, a top official said.
"We are probing this matter from all possible angles. We are trying to ascertain the role of even some policemen in the case," Police Commissioner Parambir Singh said.
He said investigation will span across other states with suspicions of blackmail and extortion of politicians, businessmen, industrialists and even film personalities.
Ms Pandit, 55, who is in police custody, was arrested along with six other private detectives last Thursday after a police investigation into a call details record (CDR) scam with the records being allegedly sold illegally between Rs 25,000 and Rs 50,00 depending on the type of clients.
Police said she is known to be a master of disguising herself in order to complete her assignments - from disguising herself as a roadside vendor to a blind woman as she solved cases ranging from divorce to murder for clients.
Last weekend, Thane crime branch sleuths raided Ms Pandit's home in Mumbai's Dadar and seized her laptops and over a 1,000 CDs containing videos, diaries and CDRs, besides other things.
Among other charges, Ms Pandit and the other accused have been booked for acquiring the CDRs, telephone conversation records and other information illegally for selling to clients, with the racket reportedly flourishing undetected for nearly five years now.
Investigators now suspect this sensitive information may also have been used for blackmailing or extortion, and are focusing on the people she was in touch with, besides employees of some mobile service provider companies, besides scanning the phone details of all the arrested accused.
Ms Pandit's name cropped up during the interrogation of four other private detectives arrested last week - Makesh Pandiyan, Pratik Mohpal, Prashant Palekar and Jigar Makwana - all nabbed from Thane and two others later, Prashant Sonawane and Santosh Pandagle, both from Navi Mumbai.
On her official website, Ms Pandit claims to have cracked 75,000 cases in India and abroad spanning surveillance, matrimonial, human resources and espionage matters since launching her detective agency in 1991 in Mahim, besides winning 57 awards.
The daughter of a former Mumbai crime branch official, Shantaram Pandit, she has penned two books and was the subject of a documentary
Lady James Bond
made by writer-director Dinkar Rao.