Mumbai:
Street vendors in Maharashtra are being given hygiene lessons in a collaborative effort from Maharashtra Food and Drug Administration and the National Association of Street Vendors of India (NASVI).
Donning an apron and cap, a street vendor said, "Customer is God and to please the customer, cleanliness is foremost. In Nestle's minibus, street vendors were given training for almost 2 hours.
Street vendors were made aware about the germs being carried by uncut nails and nail polish while serving food to customers. The vendors also took pledge to be with the truth and cleanliness.
The street vendors were also told about their rights too.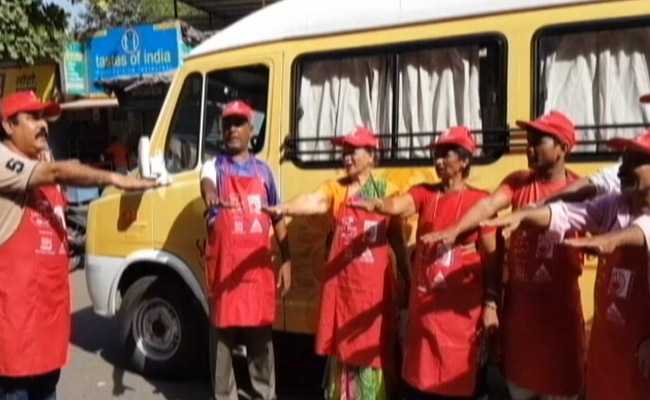 Arvind Kumar Shukla, Senior Program Manager, NASVI, said the street vendors were trained on how to keep personal hygiene and maintain the hygiene of the place where they work. They were told to keep their nails cut, hair trimmed, take bathe and also wash their clothes. They were also educated on the importance of keeping their surroundings clean, he said.
All the street vendors were given caps and aprons and they together recited a cleanliness mantra and took a cleanliness pledge.