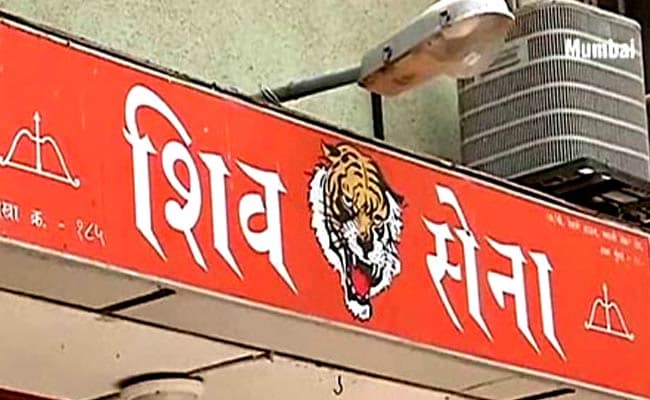 Mumbai:
Angry over the terror attack in Jammu and Kashmir's Uri sector which claimed the lives of 18 soldiers, the Shiv Sena has asked the centre to take act against 'terrorist state' Pakistan.
Saying that Pakistan only understands the language of force the Shiv Sena, in its mouthpiece Saamna, said that Pakistan is a 'brazen' nation and there was no point of defeating it with only words.
"Pakistan is a terrorist nation. Why should efforts be made to declare it a terrorist nation? The whole world knows about the true colours of Pakistan. There is no point of sanctioning economic ban on it," the editorial said.
The Sena also urged Prime Minister Narendra Modi to stick to his promise of going after the perpetrators of the deadly Uri attack.
In a series of tweets after the attack, the Prime Minister had said: "I assure the nation that those behind this despicable attack will not go unpunished".
The Prime Minister had said, "We salute all those martyred in Uri. Their services to the nation will always be remembered. My thoughts are with the bereaved families (of the Army jawans)".
"The same statements were made after the Pathankot terror attack. But what happened? Instead of taking revenge, efforts were made to improve the relations. It seems that the sacrifice made by soldiers in Pathankot has gone in vain. At that time also, it was said that Pakistan would be taught a lesson. The same statements are being made today," the Shiv Sena said.
Four heavily armed terrorists had stormed an army base in Uri, close to the line-of-control, on Sunday morning. 18 soldiers died in the attack while 20 soldiers were injured. Those responsible for the attack belonged to Pakistan based terrorist outfit Jaish-e-Mohammad.
After the attack, Home Minister Rajnath Singh had said that Pakistan was a terrorist state and it should be isolated and sanctioned by the international community.
Director General of Military Operations, Lieutenant General Ranbir Singh had also warned Pakistan in the wake of the Uri strike and said India reserves the right to respond to any act of the adversary.
"We have the desired capability to reply to such blatant act of violence in a manner as deemed appropriate by us. We reserve the right to respond to any act of the adversary at the time and place of our own choosing," he told the media in New Delhi.
According to sources, India will raise the matter in the United Nations General Assembly and External Affairs Minister Sushma Swaraj will strongly emphasize Pakistan's involvement in her speech on September 26.