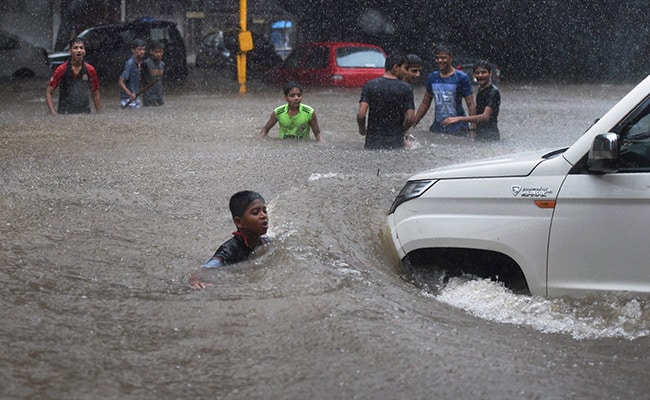 Mumbai:
A day after copious rains, the civic authorities have moved to clear roads which have become slushy and strewn with garbage, and are also gearing up to tackle rush of patients in municipal hospitals.
Cars and other vehicles left behind by their owners due to flooding of streets, running out of fuel and breakdowns are causing traffic snarls and the Brihanmumbai Municipal Corporation (BMC) is tackling this issue on a priority basis.
"Our first and foremost task is to clear the road traffic which is facing hurdles owing to silt and garbage which has got collected on street several places."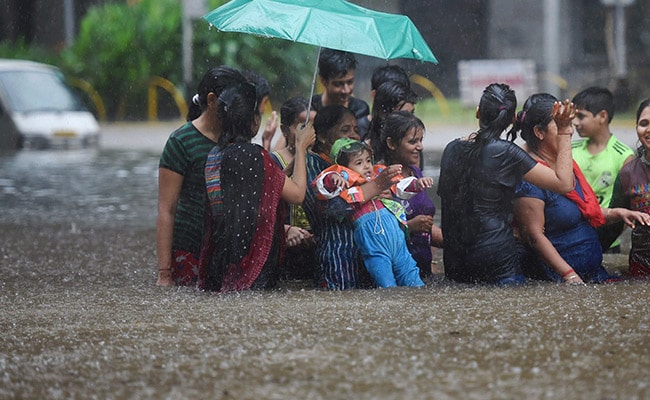 "People have left their cars on roads, so (removing) them is among our first priority," said Sudhir Naik, Deputy Municipal Commissioner, today.
The police have taken note of cars and other vehicles left behind and offered free towing service. "If your car is out of fuel/stranded #Diall100 or 8454999999 or tweet us for free towing till the nearest fuel pump or garage #mumbairains," the Mumbai police tweeted.
"Then our second priority would be to attend the flow of patients in civic hospitals and dispensaries which usually see a spurt in their number after a spell of heavy rains," he said.
Also, the civic personnel are removing trees and branches which have fallen on roads and housing colonies, said the officer.
The civic body is making arrangements for 'visarjan' (immersion) of Lord Ganesh idols in the next few days, the officer said. "We are also repairing non-functional pumps installed at critical locations to flush out rainwaters."
Leaves of municipal staff have been cancelled and they have been asked to report to their respective work sites, the commissioner said.
He said over 25,000 civic staffers reported for work this morning and they have been immediately deployed for various tasks.
Municipal Commissioner Ajoy Mehta was present in the BMC's Disaster Management Cell till late last night and reviewed the situation and the civic body's efforts to deal with heavy rains, Mr Naik said.
The officer admitted that a few places like Khar, Linking Road and SV Road in Bandra, Parel, Kalina, Hindmata (Dadar) and Sion were still water-logged. However, water level at these places had receded in absence of overnight rain.
Meanwhile, traffic jams on roads and subways at Andheri, Santacruz and Khar continued to cause hardships to motorist. Long-distance passengers were a harried lot after some of the trains were cancelled.
Savita Kumari, a stranded passenger at LTT, said, "I had to go to Varanasi yesterday but my train was cancelled due to rains. Now I am clueless what to do and I don't know how long can I survive here without food and water."
Central and western railways have short-terminated, diverted or cancelled a number of trains due to submergence of tracks and signal failure.