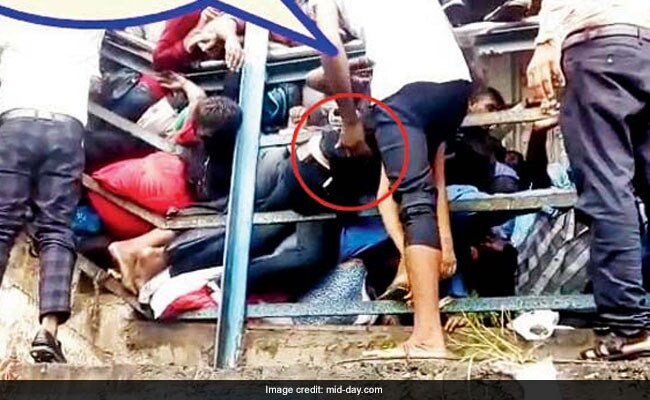 Mumbai:
A viral video has led the police to investigate another alleged crime that occurred after the stampede on the Elphinstone Road station foot overbridge (FOB). The video shows a woman allegedly being molested by a person who came to help the trapped people, as she lay amid the pile of victims on the FOB.
According to sources from Dadar police station, it seems like the man is taking advantage of the woman, but for investigation purposes, the police collected more footage shot by other commuters and local residents, in which he seems to be helping the people who were trapped.
While talking to mid-day Deputy Commissioner of Police, Zone 5, Rajiv Jain said, "As of now we have taken the statements of over 35 people in the stampede case. We are also investigating the truth of the viral video in which a person is seen allegedly taking advantage of a trapped woman. We are looking for the guy seen in the video. We have several other videos; once the person is identified, we will know the truth."
On the fourth day of investigation, many people told the police in their statements that they were standing on the staircase due to the heavy rain, and suddenly, a crowd pushed them and many fell down.
The CCTV footage the police took from the railway authorities is useless because it shows only the crowd that was stationed near the ticket window. The police are scanning over 15 different videos and many pictures that were shot by other commuters on Friday.
(Except for the headline, this story has not been edited by NDTV staff and is published from a syndicated feed.)