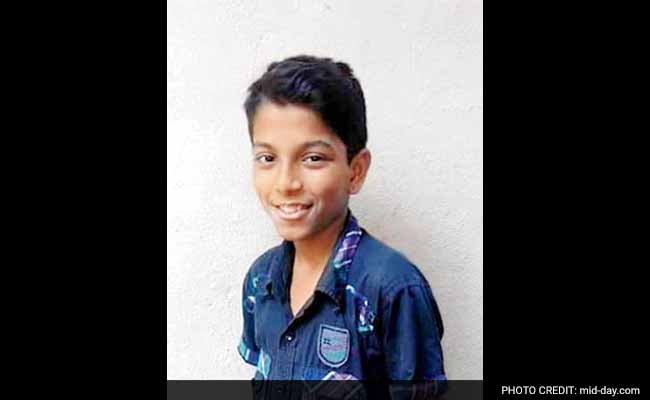 Mumbai:
A teenager from Kanjurmarg, succumbed to the burn injuries he sustained due to electrocution, while trying to click a selfie, on the rooftop of a train, parked at the car shed near Nahur station.
According to the Kurla GRP officials, Sahil Chandrakant Eshwarkar (14), a Std IX student of St Xavier's High School, Kanjurmarg, had gone to play football with his friends. The incident occurred around 1.45 pm on Monday.
A senior officer from Kurla GRP said, "We are trying to locate his cellphone, as eyewitnesses claimed that the boy was clicking selfies. The phone will help us ascertain as to what the boy was doing at the time of mishap."
Speaking to mid-day, one of Sahil's neighbours, Sharad Chavan, said, "He would often go to play football at the nearby playground. On that day too, he had gone to play with his friends. But later, his mother received a call about the accident.
The police officer told her that Sahil and his friends were clicking selfies on the train when the boy got electrocuted after accidentally touching an overhead cable. He was thrown off the train. The boy sustained 80 per cent burns."
Chavan said it was Sahil who gave his mother's number to a constable before losing consciousness. He was rushed to Rajawadi hospital by 2.30 pm, but was declared dead by 5.30 pm. "We still don't know who all were there with him at the time of the accident," Chavan added.
Cop speak
When contacted, Kurla GRP spokesperson Ritesh Ahire said the boy was taken to the Rajawadi hospital where he succumbed to burn injuries. "We are investigating whether the boy was with his friends or alone," he added.
Similar incident
In January this year, 16-year-old Ganesh Kumkumawati sustained 90 per cent burns after he accidentally touched a 25,000-volt overhead wire at the Jogeshwari railway yard. Like Sahil, Ganesh too was trying to click a rooftop selfie when he got electrocuted.