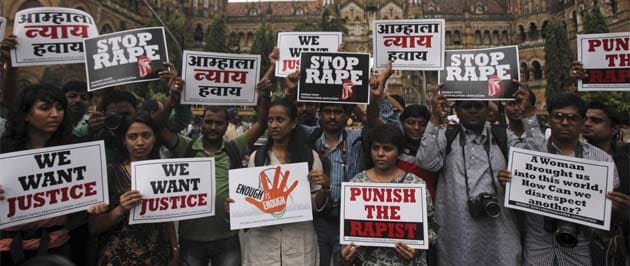 Mumbai:
The five men arrested for the gang-rape of a photographer in the heart of Mumbai will be tried by a fast-track court, the state government has said.
The police says that a mobile phone used to take two pictures of the woman after she was raped is missing. The men allegedly warned her that if she reported the crime, they would release her photos on social networks.
She is recovering in Jaslok Hospital. A statement released by her family on Sunday said it is grateful for the outpouring of support, and called for "the severest of punishment."
Yesterday, the final two suspects were found in Mumbai and Delhi; the interrogation of the three men arrested earlier has revealed grisly details of how the woman was attacked and her male colleague tied up with belts after they arrived on assignment to shoot a deserted textile mill on Thursday last week.
The police says that the phone that is missing belonged to 21-year-old Kasim Bangali, the man they have described as "the most depraved" in the gang. Investigators told a court on Sunday that Bangali is not cooperating with the investigation and has refused to disclose where he has hidden the phone that was used to take the woman's photos. She has told the police that the photos were taken before she was escorted, along with her colleague, to a nearby train station by the gang, which ordered the couple not to report the crime to the police.
Though the phone is missing, the police says that it has other crucial evidence that will help establish the guilt of the accused. The woman reported to hospital within two hours of the attack, allowing doctors to collect samples crucial for the investigation. She also gave a lengthy and detailed statement to the police, helping to prepare a sketch of the suspects that was circulated publicly.