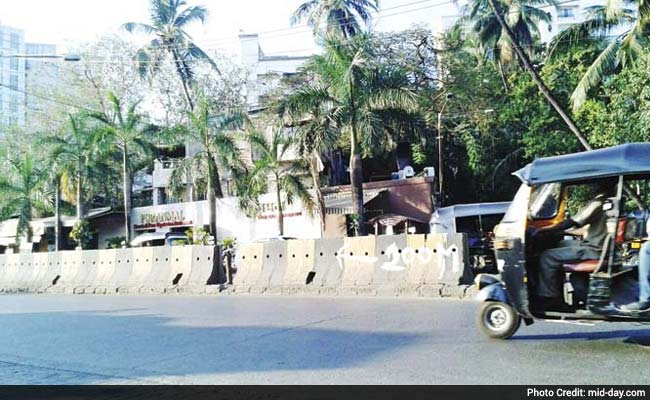 Mumbai:
A psychopath has been on the prowl in the area near Mithibai College in Vile Parle and, for years, he has been picking women at random, attacking them with rods and blades. Yesterday, he struck again.

In 2010, Siraj Ali Bachchu Ali, who is reportedly mentally unstable, had hit 16-year-old Payal Gupte, a distant relative of the late Shiv Sena supremo Bal Thackeray, with a rod on her head and back outside the college.

At 8.30 am yesterday, he slashed the hands of a 20-year-old call centre employee with a kitchen knife around the same spot. Ali, who is 30 years old, fled after attacking the woman and was caught by locals and a Juhu police patrolling team opposite Nanavati Hospital after a nearly 2-km-long chase.


The woman, who was attacked so badly that chunks of flesh were ripped out of her hands, is being treated at KEM hospital. Her condition is said to be stable.
While Ali later told the police that he was in love with the woman and had been jilted by her, the woman said she did not know Ali and had never even met him.
Slashing
According to sources from the Juhu police, yesterday's incident took place at VM Road, opposite Mithibai College. The woman had left for her job around 8.30 am when Ali, who works in a restaurant on the same road, saw her. He went inside the restaurant, took a kitchen knife and ran towards the woman.

The woman was walking and Ali asked her to stop. He began slashing her with the kitchen knife, then caught hold of her hands and cut them several more times. "The shocked woman called out for help, but there were fewer people around because it was a Sunday. When a crowd began to gather, Ali fled the spot.


Patrolling policemen were alerted and some people and the policemen gave chase. They chased him for nearly 2 km and managed to nab him in a lane opposite Nanavati hospital," said an officer from the Juhu police.
Serial attacker
According to the police, Ali is mentally unstable and has been attacking women at random for years. They said he lives in the Nehru Nagar slums near Mithibai College and thus, targets women in that one road.

"Before he attacked Gupte, he had attacked another girl with a rod in 2010. He is a psycho. He claims he was in love with the woman and that she had turned down his proposal, but she says she has never met him. He was married and had two kids, but his wife had left him before the 2010 incident due to his mental illness," said another officer.


DCP speak
DCP (Zone IX) Vinayak Deshmukh said, "After the attack on Thackeray's relative, we had arrested Ali and he had been sentenced to six months in prison. He is a history-sheeter and had been externed from Mumbai for two years, and we hadn't heard of him attacking anybody since then. The victim has said she doesn't even know him."

Ali has been arrested by the Juhu police under Section 307 (Attempt to murder) of the IPC. He will be produced in court today. Police officials said the woman was initially taken to a hospital nearby, but then shifted to KEM as she had sustained deep cuts. Her condition is said to be stable.