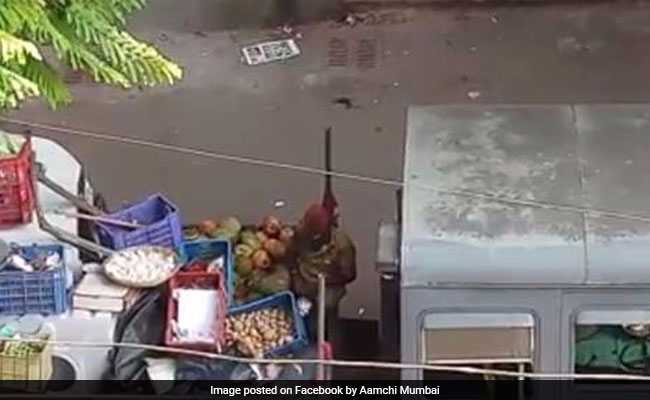 Mumbai:
Ever since the Elphinstone Road stampede tragedy two months ago, Mumbai's civic body, the Brihanmumbai Municipal Corporation or BMC, has begun acting against illegal hawkers, often conducting eviction drives and confiscating the goods that these hawkers are selling. But now a video that has gone viral and it could turn out to be an embarrassment for the civic body.
In the video shared on a Facebook page titled 'Aamchi Mumbai'
, workers of the licence department are seen removing vegetables from the truck that was being used to ferry the seized vegetables. Hawkers allege this has been going on for a long time but it's only now that this has been caught on camera.
The video shows a man, believed to be licence department staff member, picking up vegetables from a basket that was just seized and putting it away after collecting it in a plastic bag. The BMC has not commented on the viral video so far. The video has garnered over 2 lakh views already in two days.
Congress Leader Ravi Raja says, "I want to question that whatever is being pulled out is given to whom? I've come to know from somewhere that the vegetables that are taken are sent to people in higher positions."
Dayashankar Singh, a leader of the Free Hawkers Union says, "This has been going on since ages. If an honest government official inspects a house of the license department staff, they will find only the goods of hawkers in their houses, even the utensils that would be found would belong to hawkers."
According to the law, the BMC must return the seized items after extracting a penalty from the errant hawker. If the penalty is not paid then the seized items should be auctioned. If the seized goods are perishable items it should be auctioned within 24 hours. Any other items are to be auctioned within 40 days of being seized.