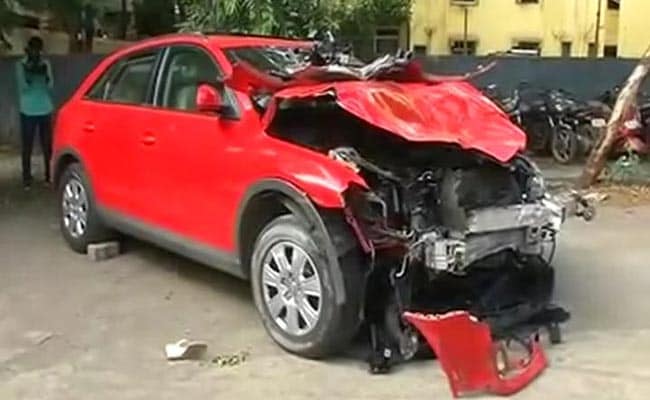 Mumbai:
A woman lawyer who crashed her Audi car into a taxi in Mumbai on Monday resulting in the death of two persons consumed alcohol twice that night according to CCTV footage, sources have told NDTV.
During questioning, Janhavi Gadkar, 35, had said that that she visited a restaurant in South Mumbai on Monday night and met her colleagues, where she consumed two pegs of whiskey to celebrate a new project, the police have claimed. The lawyer also reportedly said that she later slept inside her car at the Marine Drive for two hours to get sober.
But sources say that Ms Gadkar misled the police and that she, in fact, during those two hours she visited a pub, Irish House in Colaba, later where she met an executive and apparently had more alcohol. Her presence at the pub has been confirmed by CCTV footage at the pub. Cops have seized the footage as also a copy of the bill.
The police, sources add, will question the executive soon and a summons has been sent to his office. A waiter at the pub who served alcohol to the duo is also likely to be questioned, sources say.
Tests have showed that Ms Gadkar's blood samples had three times the permitted level of alcohol on the day of the accident. Under the Motor Vehicles Act, 30 mg of alcohol is the permissible limit for driving.
Police suspect Ms Gadkar drove recklessly for about 11 kilometres on the Eastern Freeway before crashing into the taxi in a head-on collision. Eyewitnesses have told NDTV that the lawyer's car was travelling at a very high speed with music blaring.
Two of five people in the taxi died. Such was the impact that gas cutters had to be used to retrieve the driver's body from the badly mangled taxi.
The lawyer has been remanded in judicial custody till June 26 by a court in Mumbai. Her bail plea will be heard on June 15.