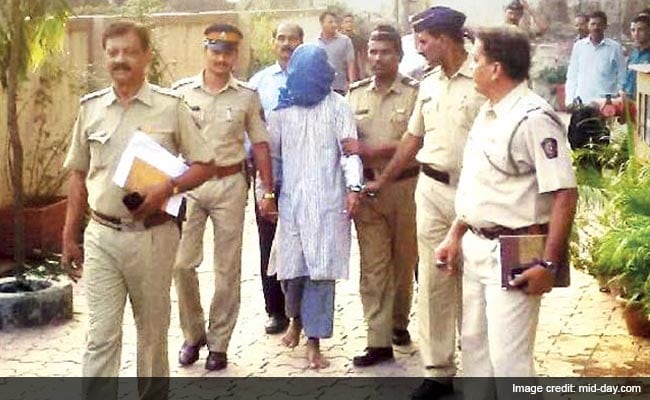 The local tailor who was arrested for the ruthless rape and murder of a 12-year-old in Baiganwadi, Govandi, has shown no signs of remorse for his crime, Shivaji Nagar police revealed. In fact, in an act of perversion, the accused was in the first row amongst those attending the victim's funeral, silently watching as she was interred in the ground.
The accused, identified as Qasim Yusuf Khan, was very calm while he confessed to the police that after he murdered the girl, he attempted sexual intercourse with the body. He admitted that he performed several sexual acts before he decided to dispose the body. Khan, a tailor, then rolled the victim in a mat and stitched the ends shut to ensure that no one could get a peek at her inside.
He waited till 3 am, and then dumped her in a garbage container where she was found the next morning. The police said Khan is a married man, and has a daughter. A few days before the incident, his daughter and wife had gone to visit their hometown, Siddharth Nagar, in Uttar Pradesh. On the day the victim went missing, he was alone in his shop, which is just a few metres away from her house.
According to Khan's statement, the girl had come to the shop asking him to repair her wallet. He said she was irritating him, and in anger, he had hit her. Worried that people would find out, he killed her. However, sources in the police have said that his version is hard to believe, as he systematically abducted, raped and then murdered her.
Khan added that before killing the victim, he had tried to rape her, but when she shouted, he panicked and gagged and strangled her. The police said they now have enough evidence to convict him for the heinous crime.
Part of protest group
Cops added that Khan had come across as diabolical, and when local residents had launched a protest outside the police station earlier, to demand speedy justice, he was amongst the protestors as well, demanding that the culprit be caught.
Last evening, a large crowd gathered outside the police station yet again, demanding that the cops hand over the accused to them so they could get justice themselves. The police managed to disperse the crowd eventually.
Additional Commissioner of Police Chering Borge said, "Khan has been charged with kidnapping, rape, murder and destruction of evidence. He has also been charged under the Protection of Children from Sexual Offences Act, 2012. He has been remanded to police custody till November 5."