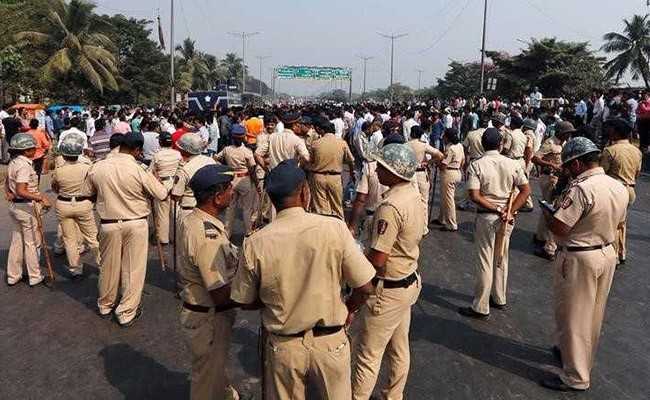 Mumbai:
A Maharashtra minister claimed that social media platforms were used to spread misinformation about what happened at Bhima-Koregaon in Pune district, where one person was killed in caste violence on January 1.
Minister of State for Home (Rural) Deepak Kesarkar said the government will take strong action against those responsible for the violent clashes.
Speaking to reporters, he termed the violence at Bhima-Koregaon village unfortunate and claimed the incident happened because wrong information was spread on social media.
"There is complete peace in Vadu-Budruk (near Bhima- Koregaon). But a wrong message, that atrocity cases have been filed against some people, was posted on social media platforms and this led to the incident," he said.
"Some outsiders came and put up banners. Amid all this, rumours were spread on social media that the youth who died was a Dalit and the situation became tense."
"However, it later came to light that the youth was not a Dalit," the Shiv Sena minister added.
Dalit organisations, led by the Bharipa Bahujan Mahasangh (BBM), had called for a Maharashtra bandh to protest the state government's "failure" to stop the violence at Bhima- Koregaon two days ago.
The BBM is led by Prakash Ambedkar, the grandson of Dalit icon Dr B R Ambedkar.
The violence erupted when Dalit groups were celebrating the bicentenary of the Bhima-Koregaon battle in which the forces of the British East India Company defeated the Peshwa's army. Right-wing groups have been blamed for the clashes.