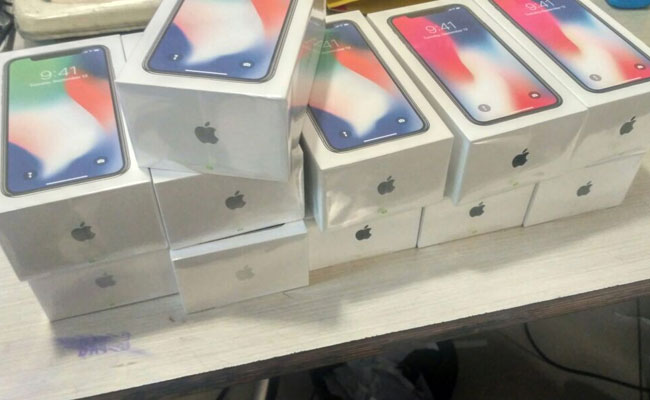 Mumbai:
A man was detained with 11 brand new iPhone X worth over 10 lakhs at Mumbai airport, the Customs official said on Sunday. Bhavesh Ravjibhai Virani was detained on his arrival in Mumbai from Hong Kong on Saturday.
The 11 mobile phones are valued at Rs 10,57,388 in the market.
An offence of intention to smuggle has been registered but no arrest has been made as the economic offence is less than Rs 20 lakh.
More details about why he was carrying these phones are awaited.
Customs officials suspect that smugglers are travelling to Hong Kong and Southeast Asian countries to get newly launched iPhone X, therefore, they are keeping a watch on people returning from these destinations.