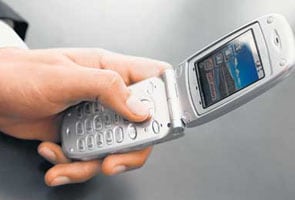 Mumbai:
The next time you get a call from a mobile service provider, be wary.
There is a flood of complaints from customers saying that they have been receiving calls from representatives declaring that they have won a lottery.
However, to receive the money, they have to pay some amount of money as a recharge on the phone. When you do so, it is too late, as you have been conned.
In one such case, a Std VII student has been duped of Rs 11,000 by a crank caller who said he was an Airtel customer care employee and promised him a lottery of Rs 20,000.
"On January 8, Amit Chawla, a student of Sir JP High School and a resident of Malwani received a call saying he had won a lottery of Rs 20,000.
However, to claim his prize, he had to recharge 10 different mobile numbers with a minimum of Rs 1,110," said Senior Inspector Vashisht Andrey of Malvani police station.
Chawla said that he was overwhelmed to know that he had won the lottery and immediately went to recharge the phones. "I recharged the 10 phones, the man provided me with."
However, Chawla's excitement rubbed off after he refilled 10 mobile numbers for Rs 1,110 and Rs 1,111, spending a total of Rs 11,102 but did not receive any recharge on his mobile number.
"The boy gave me 10 numbers and asked me to recharge them with the respective amounts. Later, he told me that he could not pay and narrated the entire incident," said Arjun Singh Rajput, the shop owner where Chawla went to recharge the numbers.
Chawla tried calling the number from which he had received the call, but it was switched off. He said, "When I called the other numbers, the owners abused me and asked me why I did so?"
Chawla's mother then filed a complaint at the Malwani police station. Rajput, too, sent a written complaint to the police.
The Airtel manager of the western suburbs, said, "The public should be aware of such fraud calls.
If they receive calls asking them to recharge other numbers, they should immediately call the official Airtel customer care number and verify. It is the fault of people, when they don't crosscheck with us."
The Malwani police is investigating the incident and trying to trace the fraud caller. "The number from which Amit has received the call is switched off.
But we are trying to trace the whereabouts of the number. Once we get a lead we will be able to nab the culprit," added Andrey.